Question of the Week:
What sort of beauty trends do you predict will be popular in 2017?
Navy, olive and khaki colors will be really popular in clothing and I think some of that will spill over into makeup, with a focus on some shadow palettes distancing themselves from super bright colors. However, metallics, especially
gold
, will be huge. Obviously, contouring is taking its last breath and I hope mask-like makeup is too. On the flip side, I suspect we will see a return to big glamor, bigger hair and a focus on very feminine looks. Minimalism meets Dynasty, maybe?
Clumps of Mascara
- ZOYA's nail polishes are one thing. But
ZOYA's lipsticks
? Oh.my.goodnessss...
EauMG
- These days niche perfumes are more popular than ever. It seems like there is a new brand launched daily. Well, let's take a sniff of an
OG niche perfume
launched in '97 that's still delightfully weird and wearable.
fanserviced-b
- Wondering if you should save up for the next ultra luxurious Caroline Hirons x Cult Beauty Box? I have a
review
of the latest one.
Gouldylox
- Even if you don't have insurance, you can still up your style game with
new glasses
. Guess who's got the deets you need to game the system?
Nouveau Cheap
- What to know my very favorite drugstore beauty product of 2016? Well just click right
here
.
Phyrra
- Looking for a comfortable liquid lipstick? I've got the new
Urban Decay Vice Liquid Lipsticks
to show you! See which shades are must-haves and which to skip.
Prime Beauty
- Satisfy your sweet tooth with the
Deluxe Whoopie Pie Gift Set from FarmHouse Fresh!
we heart this
-
Gingerbread, Matcha Tea and Raw Mint
...it's as delicious as it sounds, and it's just one of the BPAL Yule scents that is a legit must-have.
Beautygeeks
- has found
the best sunglasses for a beach vacation
, especially if you're sick of shades that suction themselves to your cheeks – and they're super affordable!
Beauty Junkies Unite
- Amber spoke to a dozen beauty junkies, just like you -- who told her all about their favorite facial mists that are great multi-taskers for hydration, reducing skin inflammation, and for prepping and setting makeup.
See which ones made the cut!
Blushing Noir
- Finding a decent
cream
highlight and contour product is a STRUGGLE.
In this post
I've picked a few favorites that are affordable and a few that are a bit more pricey.
(Wondering what the Lipstick League is? Find out here.)
Clumps of Mascara is Currently Craving:
Everything
Sunday Riley
. I've been serious about my skincare game and Sunday Riley has reeled me in with almost every product.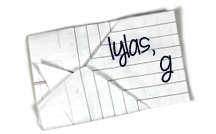 Find Kelly on
Google+
. Official
disclosure/disclaimer
statement can be found here.
Gouldylox
is a lifestyle blog focusing on beauty, hair, makeup, skincare, health, fashion, cannabis, weight loss, diet & fitness tips to help real women look and feel their best.
Copyright 2009-2017, Gouldylox. All Rights Reserved.