Blushing Noir
- HUGE DEALS at Rite Aid & NOW is the time to stock up on your holy grail beauty! See all of the
Buy One Get One BEAUTY DEALS
+ get $20 when you spend $50. It's basically madness.
Clumps of Mascara
- As if I needed yet
another reason
to be obsessed with Urban Decay.
EauMG
- If you were to make a perfume inspired by snow, what would it smell like? Well, apparently
this French brand
thinks snow smells like powdery white musk.
fanserviced-b
- If you've been wondering whether Beauty Pie, the new transparent-pricing (read: SUPER CHEAP) luxury makeup brand is worth a try, I have
swatches and ingredient comparisons
with similar prestige makeup that you need to see.
Gouldylox
- Forget nude lips, try these
metallic beauties
for a twist on your 2017 look!
My Beauty Bunny
- Curious about lash growth serums? I'm reviewing
vegaLASH
and sharing my impressive results!
My Newest Addiction
- Laura shares with us her recent discovery of
Formulary 55
. She describes it as the old school bar of soap, reinvented.
Nouveau Cheap
- Attention Target shoppers!
Lots of exciting things
are coming to the Target beauty department (very soon).
Phyrra
- Looking for a new nude, MLBB or living dead girl lipstick? I've got 30 of the
Best Nude Lipsticks for Pale Skin
! You're sure to find the perfect shade for you.
Beautygeeks
-geeked out with makeup artist Chase Aston about
Kate Beckinsale's beauty challenges when filming Underworld: Blood Wars
.
Beauty Junkies Unite
- Amber has the scoop on two of the newest releases for 2017 from The Body Shop --
see what they are!
(Wondering what the Lipstick League is?
Find out here.)
Blushing Noir is Currently Craving:
I need more beauty bags like a hole in the head but the
SEPHORA COLLECTION Frosted Light Line
got me like…. WHOA.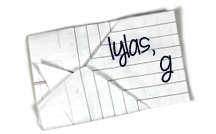 Find Kelly on
Google+
. Official
disclosure/disclaimer
statement can be found here.
Gouldylox
is a lifestyle blog focusing on beauty, hair, makeup, skincare, health, fashion, cannabis, weight loss, diet & fitness tips to help real women look and feel their best.
Copyright 2009-2017, Gouldylox. All Rights Reserved.