Question of the Week:
What tool do you most often use to apply your foundation? Brush, sponge, fingers or…? I prefer to use my fingers to apply the foundation to my skin and then once I have it in place, I like to go over it with a really nice
It Cosmetics brush
for a perfectly airbrushed finish. If I'm in a rush, then it's all about the fingers!
Blushing Noir
- It's the type of Wildfire you can sign up for and love for all of eternity! Check out the new
NARS Spring 2017 Collection
and get to shopping - some of the best items are limited edition!
Clumps of Mascara
- You know it's love when nail polish reminds you of candy. I can't get enough of
ZOYA's Naturel 3 collection
.
fanserviced-b
- Kbeauty darling CosRx has released their new One Step Moisture Up Pads, which instantly sold out in Korea. Check out my
review
to see if they're worth the hype!
Gouldylox
- Skip the full glam and try a different type of face finisher. Find out what you
should be using
to get a naturally matte, non-glam finish (while still looking amaze in selfies).
My Beauty Bunny
- The eyeshadow pigments from Furless have to be, hands down, the best shimmery pigments I have ever used! Check out my review
here
!
Nouveau Cheap
- The Ulta Love Your Skin event starts this Sunday (1/8). Are you ready?
Here's the full calendar of events
and some helpful tips.
Phyrra
- I've got the
Top 10 Best Cream Contours for Pale Skin.
we heart this
- Stef shared the 3 things she is most looking forward to in 2017 (including a trip to Iceland and some healthy inspiration from a fellow Leaguer.)
Speaking of what we are looking forward to, what are you hoping for 2017?
I'm looking forward to a year of professional challenges, successes and new friendships. I hope to embrace more of my creative side, stop being so afraid to succeed and getting a handle on my sugar addiction. (There's a story there and it's coming soon!) What are you looking forward to?
(Wondering what the Lipstick League is? Find out here.)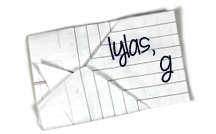 Find Kelly on
Google+
. Official
disclosure/disclaimer
statement can be found here.
Gouldylox
is a lifestyle blog focusing on beauty, hair, makeup, skincare, health, fashion, cannabis, weight loss, diet & fitness tips to help real women look and feel their best.
Copyright 2009-2016, Gouldylox. All Rights Reserved.