I'm having the best hair days right now and it's not because my momma gave me good hair. I mean, my hair is fine, considering it's essentially 95% gray, coarse and blonded. But it's also very dry, porous and texturally-challenged. My latest hair crush is slaying my hairs on the daily. It's smooth, it's shiny and the style holds for days, without much effort from me.
Which is honestly, the definition of perfect, isn't it?
Keune's Tinta Color Care
was designed to work with processed hair, which just makes sense since we all know how quickly colored hair goes from brilliant to lackluster. It's sulfate- and paraben-free, but lathers like a boss. Most sulfate-free 'poos can't be bothered to show their suds. Keune heard our cries and added a non-sulfate lathering agent that gives you a seriously luxe-feeling wash. Beyond giving me super shiny, happy hair, it helps keep your color safe, too, thanks to the following ingredients:
· Silk protein repairs and nourishes hair.
· UV Protection shields the hair from UV damage and color fading.
· Color Stabilizer provides long-lasting hair color.
· Keune's patented Essential Mineral Complex features five minerals that nourish, treat and improve the condition of both scalp and hair.
My delicate blond hair requires real moisture and Tinta Color delivers, even though I don't use Keune to color my hair.
My only wish? That the bottles of Tinta Color Care were larger.
Let your hair color remain as brilliant as intended.
Tinta Color Care Shampoo and Conditioner (and everything else Keune) is only available from your friendly neighborhood salon.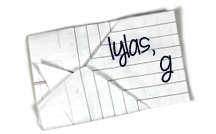 Find Kelly on
Google+
. Official
disclosure/disclaimer
statement can be found here.
Gouldylox
is a lifestyle blog focusing on beauty, hair, makeup, skincare, health, fashion, cannabis, weight loss, diet & fitness tips to help real women look and feel their best.
Copyright 2009-2016, Gouldylox. All Rights Reserved.