Want to walk around looking perfect all day long? COVER FX is determined to help you with the launch of their new
Perfect Setting Powder
. Formulated without Talc, you'll never look ashy, chalky or dusty again. Even if you insist on baking your complexion, you won't accidentally look dry or chalky. (Unless it's for a photo shoot, baking in real life doesn't translate Grasshopper. Trust me on this one.)
For years, I've been preaching no powders on skin over 30. You'll notice very few face powders get coverage on GX and that is very much on purpose. Face finishing products work wonders, but most powders don't. However, this new talc-free formula gets my official seal of approval, along with this gem from my friend
Bravon
. If you have darker skin, you'll want to use the Medium Deep shade, because we all know "translucent" never looks right if the underlying shade is totally wrong.
Perfect Setting Powder gets a place on my vanity
for giving my foundation a beautiful airbrushed finish. Imperfections are blurred, my face stays in place and it looks amazing in photographs.
Here's a pro tip:
On days where you don't have time, just add a primer and finish with this powder for a very natural, yet slightly blurred and smoothed look. Your skin will look like you, but refined and polished. Talk about easy!
Grab it from Sephora for $35.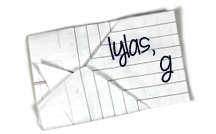 Find Kelly on
Google+
. Official
disclosure/disclaimer
statement can be found here.
Gouldylox
is a lifestyle blog focusing on beauty, hair, makeup, skincare, health, fashion, cannabis, weight loss, diet & fitness tips to help real women look and feel their best.
Copyright 2009-2016, Gouldylox. All Rights Reserved.