Somedays makeup should make you feel powerful. Some days it should make you feel beautiful. And some days, it should just be fun.
I'm all for fun Mondays, so check out these delightful cheap and cheerful must-haves from Glamour Dolls.
How adorable is this little donut lip gloss?
Not only is the outer donut made with more than just cheap plastic, it comes in a mini-baker box! Show me a person who doesn't smile at mini-food and I'll show you someone who takes life too seriously. Best part? This guilt-free donut of gorgeousness will only set you back $3.99 and it's available in four flavors.
Gloss Snob
is hands down my current favorite inexpensive lipgloss. For $1.99, you'll get a lip gloss with so much pigment that you won't want to wear a lippie beneath.
Wearing Mood Ring Gloss Snob and Backstage and Snowday Eye Shadows
The gloss is a tiny bit on the thick side (so apply less!). It wears really nicely, hugs the lips and isn't sticky. The downside is that it's only available in three colors. I'm digging Mood Ring, a nudie-purple that is super on-trend.
Kitty Kisses are lightly pigmented balms
with an SPF of 10 to protect that pout. It's truly a lip balm that feels fantastic with a very sheer bit of color. With 10 to choose from, you could grab all of them for the same price as one fancy balm at Sephora. $2.99 each.
Wearing Kitty Kisses Meowter Space and Backstage and Snowday eyeshadow
Glamour Dolls isn't just about lipstick, though. Check out my look with two of their
signature shadow colors, Backstage and Snowday
. These shadows look beautiful, they wear all day with no fallout or creasing. There are only five colors to choose from, but if you need to start somewhere, try these for $3.99 each.
I'm having so much fun playing with Glamour Dolls!
No matter if you pick these up for you or your favorite 14-year-old, make sure you buy two sets. You aren't going to want to give it away once you see how beautifully these products perform.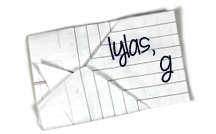 Find Kelly on
Google+
. Official
disclosure/disclaimer
statement can be found here.
Gouldylox
is a lifestyle blog focusing on beauty, hair, makeup, skincare, health, fashion, cannabis, weight loss, diet & fitness tips to help real women look and feel their best.
Copyright 2009-2017, Gouldylox. All Rights Reserved.