It's rare that I don't love experiencing a new line of makeup. There is always something to enjoy; the thrill of a new discovery, the feel of a weird mascara wand. These are the little things that make staying up until 2am writing about face cream all worthwhile.
And then there's
GA-DE Cosmetics
. Pronounced Jade, this boutique line boasts a unique mascara, surprising shadows and buttery rich lipsticks, all of which you may not have heard, despite the company making us gorgeous since 1985.
I was gifted the
Basics, a matte shadow collection
, two
Idyllic Soft Satin Lipsticks
, the H
igh Precision Matte Eyeliner
(liquid) and the
Idyllic High Definition Length and Volume Mascara
to try.
So let's just get to the point. I did not enjoy applying the makeup as much as I enjoyed how the makeup looks in person and in photos. Weird, right? Let me break it down for you. And if you likey, I've got a coupon code coming up!
The
Basic Matte Shadow Collection
is a simple eight pan palette of matte shadows; the shades of which range from light to dark and include a dark brown, medium gray and deep navy. It's no secret that I'm a
LORAC kind of shadow lover
. I like my shadows creamy and blendable, without a hint of dryness. These Basics from GA-DE are not those shadows. When I applied the shadows with a regular shadow brush, I had a hard time making the lighter shades show up on the lid. While they eventually blended out quite beautifully, I was a little worried this kind of shadow wouldn't blend easily.
These are so matte and so flat that precision application is key. However, once the shadow was applied and I looked at myself in photos and in the car mirror (the best mirror for all situations, right?), I loved how it looked. My lids didn't look like I was wearing a huge amount of shadow, but my eyes looked lifted, contoured and bright. The eyelid skin seemed so much smoother than usual, which is something I'll never turn down.
Next, I tried the
High Precision Matte Eyeliner
in true black. This liquid formula that comes from Germany is very wet. Sure, I do expect that out of a liquid liner, but it almost felt like there was no wiper on the liner itself. That said, once I basically wiped off the top of the applicator it went on easily and looked really, really nice. I wanted a thin, precise line and that is exactly what I got. It wore for hours and never budged. Once again, applying it was meh and wearing it rules.
Now on to the
Idyllic High Definition Length and Volume Mascara
. I love the idea of the wand. It's tiny, it's concise. It grabs each lash and coats them with mascara. But again, it seemed like this mascara was missing the wiper and way too much product came out each time I dipped the wand. But once again, when the look was complete, my lashes seriously stood out.
The lipsticks get nothing but love.
Wine Divine
, the darker of the two shades in a lip-quenchingly beautiful deep berry. It's truly a satin lippie, with a touch more of a glossy look than you might expect.
The wear time is lovely for a lipstick and had I not eaten that apple, I would have gotten a few flawless hours out of my Wine Devine pout.
Bare Chic
is a slightly lighter version of a your-lips-but-better kind of color.
I don't know the last time I had such a mixed experience with a brand.
Overall, I loved the final look and will add the Basics palette and lipstick to my vanity.
Have you tried GA-DE Cosmetics? What did you think?
Try it for yourself
and
save $10 off of any $20 purchase with code GDGIFT10
. This code expires at the end of the year, so don't miss out!
Thoughts? Let's discuss in the comments below.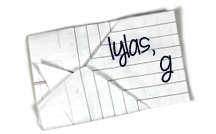 Find Kelly on
Google+
. Official
disclosure/disclaimer
statement can be found here.
Gouldylox
is a lifestyle blog focusing on beauty, hair, makeup, skincare, health, fashion, cannabis, weight loss, diet & fitness tips to help real women look and feel their best.
Copyright 2009-2016, Gouldylox. All Rights Reserved.