I decided on a whim to change my hair before going to a party and decided that going pink had to happen, for now, anyway. I also wanted it to wash out before I have a big meeting later next week. So I got an idea...
I want body and bounce and shine, not hair that feels like it's got temporary hair color in it.
While I've tried several temporary color hair sprays, I don't like how hairspray feels in my hair. So I decided to make my own "pink cellophane" or glaze. A cellophane/glaze is a professional color gloss that tints hair without lifting the base color. In this case, it's like seeing your hair through rose-colored lenses!
To get the look, you don't need anything too fancy and you won't need any professional chemicals.
You'll need:
Mixing bowl
Mixing brush
Gloves:
You should use them, I didn't.
Your favorite conditioner:
I used Madison Reed because it's so glossy.
Fashion colored hair spray that is temporary:
I used Colorsmash in Pink.
Empty enough conditioner to treat your hair into the mixing bowl.
Spray in your hair color, stirring every few moments. The conditioner will thicken up a bit. Continue to add color until you get the desired shade. Remember, the brighter the conditioner, the more pigmented your results will be (results will be more noticeable on lighter hair, but darker hair will see a slight tint).
You may need to add a little more conditioner to the mix, depending on how much temporary hair color your mix in.
Wash your hair with shampoo as your normally would.
After shampooing, towel dry hair.
Once hair is towel-dried, part and comb hair as normal.
Put on your gloves and begin to apply the colored conditioner to the hair you want to color. Be sure to saturate the hair with the colored conditioner.
Clip hair up and put hair under a shower cap for about 30 minutes.
After 30 minutes, rinse hair and style as normal.
I used Colorsmash because it's not as drying as other temporary color sprays.
However,
Joico currently has a wider range of shades
. I chose Madison Reed as my conditioner because it gives my hair more shine than anything else in my arsenal. I wanted my hair to look glossy and pink, not matte in any way.
Remember, this is only temporary and will come out if your hair gets wet. Be sure to keep that in mind when exercising or walking in the snow or rain. You've been warned. :-)
When I've used Colorsmash in the past, it's taken about three washes to be fully removed from my very blonde hair. How the color stays in the hair depends on how often you shampoo and the overall condition of your hair. Your results may be different, so make sure you are ready for your hair to grab some color. UPDATE: This essentially washed out in 3 shampoos as I expected, however, a little bit of rose gold hung around for another two washes. After five shampoos total, my hair is 99.5% back to it's "natural" color.
Love this! My hair feels soft and natural, like my own hair, but temporarily glazed pink. Try it and let me know how it goes!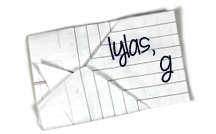 Find Kelly on
Google+
. Official
disclosure/disclaimer
statement can be found here.
Gouldylox
is a lifestyle blog focusing on beauty, hair, makeup, skincare, health, fashion, cannabis, weight loss, diet & fitness tips to help real women look and feel their best.
Copyright 2009-2016, Gouldylox. All Rights Reserved.