Question of the Week:
Name three skincare products (face and/or body) that are staples for you in cold weather months.
My dry skin goes into hyper-dry mode as soon as the temps start to dip. When that happens, I start with a face oil like
this one from Pixi By Petra
. Next, I use a rejuvenating serum from
Insolitus
and finish off with
Butter Drench by BareMinerals
or
Paula's Choice Skin Recovery Moisturizer
. Those are the two most hydrating moisturizer formulas I've tried that don't make me break out. If you've found something that is more hydrating, tell me, will ya?
Phyrra
- Do you have hooded eyes? I explain what they are, share
the best eyeshadow brushes for hooded eyes
, and talk about eyeshadow application techniques!
Prime Beauty
- Want a multi-purpose palette that is not only beautiful but a bargain too? Then you need the
IT Cosmetics Most Wished For Palette
from QVC!
we heart this
- These are the gifts that beauty editors want for the holidays (if they don't own them already!) Check out the
Beauty Editor's Gift Guide
.
Beautygeeks
- loves
this best seasonal-scent gift guide
by our Liza's husband Craig – his holiday 2015 fragrance story for us won him an award! As for this one, it's not what you think...
Beauty Junkies Unite
- Amber is giving away the entire Essie Winter 2016 nail polish collection, so make sure to
go over and enter today
! These 6 shades are GORGEOUS!
Blushing Noir
- How to wear and LAYER your concealers when you have dry eyes that loveeeee to crease… plus
the best concealers of life at every price point
.
EauMG
- Here's my annual
holiday gift guide
for glamorous types that would be happy to have back-seamed stockings in their stocking!
fanserviced-b
- If you love beautiful packaging, amazing fragrance, and glorious ingredient lists, check out Korea's Blossom Jeju brand. I recommend starting with the
Blossom Jeju Pink Camellia Soombi Blooming Flowers Toner
, which is about as luxurious (and pretty!) as skincare can get.
Gouldylox
-Is your concealer cracking, not covering or separating when you work out?
Makeup Wars has found the best of the best
for all different types of concerns and colors. Find your perfect concealer now!
My Beauty Bunny
- Are you as obsessed with the Too Faced Sweet Peach collection as I am?! Check out my review of the palette, glosses, and highlighter palette
here
!
(Wondering what the Lipstick League is? Find out here.)
Phyrra is Currently Craving:
I'm currently lusting after the
Kat Von D Everlasting Mini Liquid Lipstick
set! It's a great way to try out 8 different liquid lipsticks!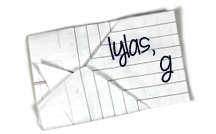 Find Kelly on
Google+
. Official
disclosure/disclaimer
statement can be found here.
Gouldylox
is a lifestyle blog focusing on beauty, hair, makeup, skincare, health, fashion, cannabis, weight loss, diet & fitness tips to help real women look and feel their best.
Copyright 2009-2016, Gouldylox. All Rights Reserved.