Holiday shopping gets harder the closer it gets to the celebrations, doesn't it? No worries, I've got your back. Check out these last minute ideas for the people who don't need anything. We'll get back to the makeup tomorrow!
For that snarky friend that makes you laugh:
Give them
Glop, by Gabrielle Moss
. This is the book Regina George would ironically keep in the loo, but it's great for the coffee table, too. If you wait all year for the Hater's Guide to William Sonoma, this book will not let you down. Learn how to properly sweat, ring a sex gong or how to best avoid "ham". If Goop makes you crazy, or even if you adore its every word, this is the gift.
$20.00
For your co-worker you can never impress:
You'll want to give them
Tytan Magnetic Space Putty
. It's perfect for entertaining yourself during those really long and pointless conference calls.
$20.00
For your boss who keeps killing those beta fish, try a
Wonder Bubble
. You'll have to find the plant that goes inside, as well. Don't just give them the box on its own. They'll think you're nutso.
$21.00
For your aunt who complains about the smell of everything:
Zayde loves this. His allergies have dramatically diminished, as has the smell of living with 6 furbabies!
Go in for a group gift and give her a
Venta Airwasher
. Not only will her air be perfectly humidified, but the actual air will be continuously washed. This means no smells, no allergens and the need to dust will diminish. I can't imagine my house without one!
$200.00 and up, depending your room size.
For the beauty maven that has everything:
I can not rave enough about how this
Steam Iron from Be Professional
has changed my hair. The steam infuses hair with healing oil that actually improve the hair with each use. My hair went from hot mess to on point with this unique styling tool. Try code GOULDYLOXFRIEND at checkout to save 20% off of the sale price of $199.
$159.00 with coupon code.
Still need more? Dive into the weird section of Amazon. It's kind of amazing...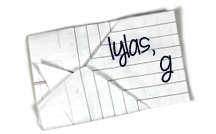 Find Kelly on
Google+
. Official
disclosure/disclaimer
statement can be found here.
Gouldylox
is a lifestyle blog focusing on beauty, hair, makeup, skincare, health, fashion, cannabis, weight loss, diet & fitness tips to help real women look and feel their best.
Copyright 2009-2016, Gouldylox. All Rights Reserved.