I can't be the only one who thinks that reading about expensive hair brands that will fix everything about your sad strands gets old. As much as I love my hair (and I really, really love my hair), I can't afford to buy the pricey stuff every month. Maybe you can and, if that's the case, then huzzah for you. But so many of the "Allure Award Winning" Drugstore picks trash my hair after one or two washes, You know me, I'm always looking for something else to try, that works and leaves me some money for another mascara.
What is a bargain-shopper to do?
Try Pura D'or Shampoo and Conditioners and improve your hair from the scalp down.
Made with Argan Oil, Tea Tree Oil, Ylang Ylang, Lavender, Vanilla and other vitamins and nutrients, these cold pressed oils help soothe flat, thinning, dry and limp hair after one use. Plus it's free of the buzzwords you may or may not be avoiding: no sulfates, no parabens, and no gluten. Personally, I avoid sulfates to keep my blond hair blond, but that's just me. Pura D'or is known for helping hair that is beginning to thin, as well as just keeping your hair in the healthiest state possible.
I've been using the
Scalp Therapy Shampoo with the Healing Conditioner
for about three weeks. My scalp gets really itchy, like the rest of me, in the colder months and I'm thirsty for some relief. Scalp Therapy blends Tea Tree Oil, Biotin, Vitamin B, E and Argan oil to help the scalp find a healthy balance, not too dry or too oily, but just right. Since this shampoo is free of sulfates, you'll want to make sure your hair is very wet before you start washing. This will suds up like a regular shampoo, just make sure your hair is "swimming-wet" when you wash. Because this doesn't contain a copious amount of slipping agents, you will shed a little when you wash your hair. Which is honestly better than leaving a trail of hair everywhere you go. Pura D'or actually helps stop thinning hair, which means less shedding in general. YEAH! And it's not just me--the reviews on Amazon are amazing!
I've also been using the
Healing Conditioner
, which contains Lavender Oil, Vanilla Extract and Argan Oil. You don't need as much conditioner as you think with this Healing Conditioner, so a little goes a long way.
My hair is springy, bouncy and shiny after one use--love it.
Pura D'or has several shampoos to try out if you don't need Scalp therapy. The next one on my list to try is the
Enriching Shampoo
, which is loaded with Ylang Ylang, Argan Oil, Tea Tree Oil, Lavender Oil and Biotin. Plus, the first ingredient is actually Aloe Vera juice and not water.
Any way you slice it, this is way better than the usual suspects at the drugstore, right?
Pick up Pura D'or to refresh your hair next time you
run to the drugstore, shop on Amazon or go to Target for just one thing
. The prices on Amazon seem to be slightly cheaper than in store, even though it is all sold by Pura D'or. If you love it, you can join their
2MinuteClub
and save about 30%!
Tried it? Let us know what you think! Leave us a comment and join the convo!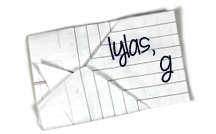 Find Kelly on
Google+
. Official
disclosure/disclaimer
statement can be found here.
Gouldylox
is a lifestyle blog focusing on beauty, hair, makeup, skincare, health, fashion, cannabis, weight loss, diet & fitness tips to help real women look and feel their best.
Copyright 2009-2016, Gouldylox. All Rights Reserved.