Question of the Week:
What was the last product you purchased due to hype, that ended up truly living up to the hype?
I just snagged the
Huda Beauty Palette
and love the texture shadows. One powder is a little chalky (Maneater), but the rest are beautiful. Grab it with the VIB sale while you can!
Alright, little sisters. If you haven't already, please VOTE.
This race is really, really important and your vote counts.
I don't have to tell you that all women didn't have the right to vote until 1965. Or that people have died for the right. You already know all of that, you gorgeous, smartypants. Even if you don't
like
either one of the candidates, please vote.
Forget the crooked and the p*ssy-grabbing labels if you have to.
Look at the issues and vote for the issues you believe in. Our two choices are extraordinarily different, so our future depends on your vote.
Am I the only one who feels like living through this election cycle must feel similar to surviving a Doctor Who Christmas special? It's completely bonkers, bad news seems to drop from the sky endlessly and then when there is almost no hope, it all goes back to being almost exactly the same and everyone has a nice holiday. Here's to hoping it we get a Doctor Who ending. <3 p="">
Have you already shopped the
VIB Sale
? What'cha get? Need ideas? The Lipstick League has loads of them!
Gouldylox
- Once you've figured out your VIB cart, come check out this
hair makeup
that is saving me time and money!
My Beauty Bunny
- Wow! Have you seen the
Full Spectrum palette
by Urban Decay yet? I'm swooning over these colors!
Nouveau Cheap
- So did you hear about the new Drunk Elephant value sets for under $30 at Sephora? Yeah,
it's real
.
Phyrra
- Get the best cruelty free beauty buys from my
Sephora VIB Sale Recommendations!
Prime Beauty
- is satisfying her sweet tooth with the
MAC Nutcracker Sweet Holiday 2016 Holiday Collection
, you'll want ALL these treats!
we heart this
- we've rounded up the
must-have beauty advent calendars for 2016
for you. "Cause we're nice like that.
Beautygeeks
- The most terrifying words in any language are "How old do you think I am?" In fact studies show
the guess-my-age game is more rigged than we knew
.
Beauty Junkies Unite
- Amber tried a new app that color matches you for foundation -- and then it arrives in three days!
It's pretty neat.
Blushing Noir
- The Sephora VIB Sale is upon us and these are the
TOP PICKS for makeup, skincare and hair
- plus some fun misc. Items and coupon codes!
EauMG
- October's Boxwalla Beauty Box introduced me to a
new brand
of all-natural skincare that is inspired by Southeast Asian beauty remedies.
(Wondering what the Lipstick League is? Find out here.)
Gouldylox is Currently Craving:
I'm dying to try
Natasha Denona's
shadows and thinking the VIB sale is the perfect time to see if they are worth the hype!
3>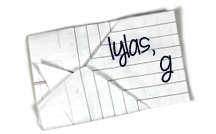 Find Kelly on
Google+
. Official
disclosure/disclaimer
statement can be found here.
Copyright 2009-2016, Gouldylox. All Rights Reserved.