As the weather changes, even the most hydrated mane is going to experience dryness and static, not to mention breakage. One way to protect your hair before the damage sets in is to use an oil. While I've tried them all, I keep going back to Madam CJ Walker Beauty Culture Hair Oils. If you have dry, damaged or processed hair, this line is calling your name.
With three oils to choose from, one is right for you. Not sure which? Let's figure it out! These oils are cruelty- and silicone-free, too. Sweet!
If your hair is over-processed, frizzy or slightly coarse/wavy, the
Softening & Silkening Brassica Seed Oil
($26.00) adds condition, scent and shine to hair. This is my go-to oil right now. I use it sparingly each morning on the ends and whenever I need to add a little moisture. It also adds major shine. I use this and the Silkening Blow Out Creme each time I wash and dry. This has a light, sweet scent that isn't overpowering, but will help second-day hair smell refreshed.
Scent and Shine Jamaican Black Castor Oil
($26.00) is best for hair that is coarse, curly or tightly coiled. Because this is an intense oil, go slowly if you don't have coarse and curly hair. This oil is quite a bit thicker than the other two oil offerings and works really well as a pre-wash treatment for those of us with frizzy hair. This is not scented as strongly as the Brassica Seed Oil; the light scent is lovely.
Scent and Shine Coconut Oil
($26.00) is the lightest of the three oils and smells like vacation. Oh, this oil is nice. Because this oil is so light, it works for everyone, adding shine and a really dreamy vanilla and coconut scent to hair of any kind. This oil absorbs quickly and is perfect for adding definition to curls, without weighing them down or getting greasy. It's been formulated to stay liquefied at room temperature, so you'll never have to dig out your coconut oil with a clean spoon again.
Can you make it through winter without a hair oil? I'm not even willing to try. If you're with me, these are exclusive to
Sephora
, so grab a sample and see how dramatically they will affect your mane!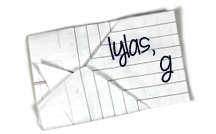 Find Kelly on
Google+
. Official
disclosure/disclaimer
statement can be found here.
Copyright 2009-2016, Gouldylox. All Rights Reserved.