Question of the Week:
What is the most you have paid for a mascara (and was it worth it)?
I think the most expensive mascara that I've paid for is probably something in the $30 price range. Probably
Armani
(which is one of the best mascaras!). I'm very curious to know what makes a
Sisley-Paris mascara worth $67
or a $72
Chantecaille
and I'd be happy to try it. For what it's worth, the Chantecaille is supposed to grow your lashes 25% longer in two weeks. So there is that. Too pricey for me right now...what about you, baller? How much have you spent on a mascara and did you buy it more than once? I'm super curious. Share, please! Curious about what mascaras
I'm into right now
?
EauMG
- I can't travel without shopping for beauty products. I went to Mexico and here's
>my haul
: mamey mascara, orange blossom colognes and more!
Gouldylox
- My best of
beauty November list
is live and you'll never believe what's missing... (hint, the reviews aren't so hot on most of the them, anyway.)
My Beauty Bunny
- Tired of the matte lip trend? Check out these super yummy
NARS Velvet Lip Glides
.
Nouveau Cheap
- The Fall 2016 Sephora VIB Sale is coming (very) soon. Not sure where to start? Need some tips about how to maximize your savings?
Here you go
!
Olive & Ivy
- There have been very mixed reviews on the Tarte Pretty Paintbox Collector's Makeup Case, so of course I had to try it out for myself!
Was it a hit or miss?
Phyrra
- Makeup Regrets? We all have them. Find out about my latest
Disappointing Beauty Products I Regret Buying
!
Prime Beauty
- is trippin' over the
Marc Jacobs Object of Desire Face and Eye Palette!
The packaging can double as a clutch!
we heart this
- Everyone knows Urban Decay is the gold standard for sparkle. Check out the
product
that has upped their shimmer game even more.
Beautygeeks
- The more Janine learns about psoriatic arthritis, the more her heart breaks for everyone who struggles with it every day. Early detection is key, but most people don't even know that
psoriasis and arthritis are linked
, let alone that they're at risk.
Blushing Noir
- Holiday gift giving can be more stressful than it needs to be. In a new series I'll be sharing a few gift ideas that will help you shop a lot more easily. First up;
Shopping for the Planner Girl
!
Clumps of Mascara
- Bring in the holiday collections! I don't have my eyes on many but I am currently swooning over
ZOYA's Enchanted Holiday collection
.
(Wondering what the Lipstick League is? Find out here.)
EauMG is Currently Craving:
N°5 L'EAU
. Change can be good. And this new perfume is the perfect example of this. This update is a sheerer version but hasn't lost any of that velvetiness that I associate with classic N°5.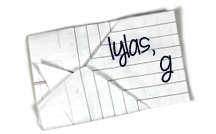 Find Kelly on
Google+
. Official
disclosure/disclaimer
statement can be found here.
Copyright 2009-2016, Gouldylox. All Rights Reserved.