One of the most common questions I get asked is "what do I really need"? While no one needs as much makeup as your friendly neighborhood beauty blogger, there are obviously items from different lines that have achieved cult status for very good reasons. If you are new to Too Faced, this is where to start. Let's discuss what you must-have, don't need and can't live without.
The History:
Too Faced was started by two men,
Jerrod Blandino and Jeremy Johnson
who wanted to un-stifle the stuffy beauty world, back in the 90's. Their dream was to create fun makeup that delivered beautiful results; allowing young women to be playful, sexy and unbridled, which was kind of a big deal back then. Makeup is Queen in the internet age, but that wasn't always the case, believe it or not! The line is still run by Jeremy as CEO/Action Man and Jerrod as Chief Creative Officer/Dreamer and Too Faced continues to inspire, innovate and give good face to this day.
The Good-Good:
Too Faced
is known for their
Melted Lipsticks
, beautiful foundations and crazy, good girl lashes. Jerrod launched his line of melted lips a few years ago, which sparked the unrelenting trend liquid lip trend we see today. While the Melted Lips give great pigment, they are far from
my
of must-haves.
Check out what did make my list!
(Check out my
Melted looks
here.)
Bottom Line: If you love the color, go for it. These can be drying, so make sure you love it before you buy it.
Born This Way Foundation
is one of the best foundations I've tried. Here's the trick; apply this foundation with your fingers and then wait for about five minutes. It sets in a way that is unlike most foundations, giving you skin that is perfected, bouncy and bright. If you just try it on quickly in-store, you've got to wait for it to set before you get judge-y. It's beautiful.
Bottom Line: One of the best liquid foundations, hands down.
The same thing goes for their
Born This Way Concealer
. It gives medium coverage, so as long as you don't need something to hide major blemishes, this is glorious. (Read reviews
here
and
here
.)
Bottom Line: This is great if you need medium or less coverage.
The
Chocolate Shadow Palettes
started a phenom of flavored palettes, none of which have rivaled the success of their chocolate collection. While all three chocolate options are lovely, my favorite is the
Bon Bon Palette
. (My
second favorite
is this one!)
Somehow, the texture of these shadows is forgiving to eyelids in their 30's and beyond, in a way that the other chocolates aren't. While this palette came out almost a year ago, I still can't get enough of it! (Review, photo and swatches of
Semi-sweet Chocolate Palette
,
Bon Bon Palette
)
Bottom Line:
Grab Bon Bons or the Semi-Sweet palette, if you don't already have it.
Before our shadows had a scent, there was the
Boudoir Palette
, which is still one of my all time favorites. If you think Guess girl from the early 2000's, before Anna was a train wreck; this palette embodies the spirit of a sexy woman who knows what she wants. The shades are a little left of what we now call naked--a little pinker and a little sexier. If there is one thing from the line I could pick, it would be this palette. It's such a fantastic basic staple of my collection, I can't imagine not having it. (
Is it similar to another Too Faced Palette?
.)
Bottom Line:
If you don't have any pinky/gray palettes, this is a must-have.
Too Faced's
Better Than Sex
mascara has become the gold standard for thick, sexy lashes for real women everywhere. Better Than Sex Mascara adds extreme, inky volume to boost lashes to the next level. Because it is such a powerful mascara, if you have fine or thin lashes, make sure you've got a spooli near by to smooth things out. You'll want a waterproof remover, as well. This mascara is known for working hard and never giving up, which extends to its removal as well.
Bottom Line:
This mascara gives really large lashes!
Finally, Too Faced offers one of the best
bronzer wardrobes
, full stop.
From waterproof, matte, shimmer, colored and leopard printed, they've got one to boost your complexion and they are all worth it. I'm not a huge bronzer fan, but when I want a true bronzer, Too Faced is my favorite option. (Read
more about bronzers
.)
Bottom Line:
These are the best bronzers and last forever. There is one for everyone; pick your finish, color, scent and if it's waterproof or not. You can't go wrong with a bronzer from Too Faced.
Not For Me:
Too Faced's Lip Injection
line of plumpers are too intense for me and my sensitive lips. I didn't know I had sensitive lips until I tried a plumper and Too Faced's options definitely set off my ouchie-alarm. My lips swole, a fact that can't be denied. But it was too much for me and bordered on painful.
Bottom Line:
Nope to the nope. These burned for way too long. It's not worth it.

What do you love about Too Faced? Did we agree on our favorite products from the line? Let's discuss! Have you seen their holiday collection for 2016? Picking up or passing?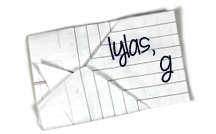 Find Kelly on
Google+
. Official
disclosure/disclaimer
statement can be found here.
Copyright 2009-2016, Gouldylox. All Rights Reserved.