It's not unusual for me to stop a stranger and say, "I know this is weird, but what highlighter did you use?" And I love it when people stop me and ask rando questions. But for the last two weeks, I've started getting another question.
Are you pregnant?
Say what now? I know it's not because I'm overweight. It's because my skin glows. Apparently, my skin is glowing like a pregnant woman, because more than one person has asked me that in the two weeks since I got a Signature Peel from IMAGE Skincare and Hot Wax.
I've talked about my
Hot Wax experiences
before and their new location and skin care line do not disappoint! Nestled inside The Yoga Tree, on Baltimore's kitschy Avenue,
Hot Wax is a sanctuary of relaxation and really good skin.
I met with Amanda Young, L.E, one of three estheticians working at Hot Wax. Since my last visit, they've moved, redecorated and changed skincare lines. The new digs are inviting, cozy and relaxing. The new skincare line is IMAGE, which is new to me (and apparently the reason for the false-flag pregnancy questions). IMAGE focuses on "skinspiring" women to "Age Later".
And apparently that means making 40+ year old women glow like their preggers.
Hot Wax had invited me to experience their Signature Peel, which is a little different from a traditional facial.
While there is no extraction or lymphatic drainage, your skin is left incredibly soft and glowing after the multi-layer peel. The entire process takes about an hour and includes an amazing hand massage, incredible for someone who types all day long. This is a gradual peel that won't make your face crack or require downtime. Instead, new skin is revealed over time, while an inner glow is turned on. The entire process takes less than an hour and I left with the softest, brightest skin.
To keep the glow going, I've been using
IMAGE Vital C line
, which is heavy in antioxidants and non-irritating Vitamin C. Considering that I started getting the pregnancy questions about a week and a half after my appointment, Amanda at Hot Wax wasn't kidding when she said continuing the use of the Vital C line would make the results last and last!
If you need to refresh your skin and you live in the Baltimore area, I swear by this peel. While it's not the best part (that's the glow!), the price for the peel is completely reasonable and the
cost of IMAGE skincare is insanely affordable
. The
Vital C Hydrating Anti-Aging Serum
brings the glow and the
ORMEDIC balancing lip enhancement complex
will be your new wintertime obsession.
There is also a
brightening exfoliating powder
that isn't scratchy, but boosts my glow considerably, called
Iluma.
You just add a tiny bit of water or add it to your cleanser and viola! It's glow city.
If you're in Baltimore or visiting Hampden's famous Avenue for the holidays, you've got to stop in for a Signature Peel and IMAGE Skincare!
You can schedule an appointment via their
website or app
--what a gem!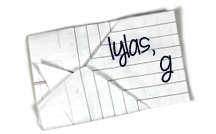 Find Kelly on
Google+
. Official
disclosure/disclaimer
statement can be found here.
Copyright 2009-2016, Gouldylox. All Rights Reserved.