What's your favorite fragrance to wear during late summer/early fall?
I've been revisiting everything old again to try to remind me of what I love and who I am. (And I've been trying to wrap my head around mumble rap and how I feel about it, but that is a different question for a different day.) I'm definitely in a reminiscing kind of mood lately...but more to find out what means something to me and what I can do without. I'm on an introspective path right now and everything is taking me back in time, it would seem. For my scent, I've been wearing
Stella McCartney's Stella
a lot lately. Before I got married, a co-worker I looked up to wore that scent and I loved it. Wearing it now reminds me of that time and of another strong woman who taught me more than I knew.
(If you happen to have an opinion on mumble rap, I'm happy to chat about that, too! I'm struggling with that one for some reason.)
What did you miss this week in the wonderful world of beauty? Phyrra has inexpensive highlighters, everyone is talking about new Urban Decay, Prime Beauty is playing the mud, which doesn't sound much like her and We Heart This joins the Fearless tribe of Beauty & Pin Ups!
Phyrra
- Want to glow on a budget? I've got the
Best Highlighters for Under $10
!
Prime Beauty
- plays in the mud and comes out glowing! You've got to try
Farmhouse Fresh Peat Perfection Mask!
we heart this
- A haircare line that's covered in vintage babes and has an ambassador who defines the word "fearless"...
meet Beauty & Pin Ups!
Beauty Junkies Unite
- The sun is still blazing in SoCal, which means hair color doesn't get a break! See what
haircare combo Amber is using to keep her color true.
Blushing Noir
- There's really nothing "basic" about the new
Urban Decay Naked Ultimate Basics Palette
. Even if you have Basics 1 and 2 - you'll need to add Ultimate to your makeup collection ASAP!
Clumps of Mascara
- Okay, glow girls and boys, the MAC Taraji collection has finally hit stores and I can't get enough of
those beautiiiiiful MSFs
.
EauMG
- I've tried the newest perfume from Tom Ford which I've heard described as "love it or hate it". Follow
this link
to find out if I love or hate Orchid Soleil!
Gouldylox
- Have dry, frizzy hair that can't be tamed? I found the three products that are
worth their weight in gold
to anyone who suffers from dry hair.
Nouveau Cheap
- If the idea of coconut and blueberry together in one lip balm sounds yummy to you, then you might want to
check this one out
.
Olive & Ivy
- I'm sharing my
back to school beauty must-haves
and hosting a GIVEAWAY for some of them!
(Wondering what the Lipstick League is? Find out here.)
Phyrra is Currently Craving:
The
Urban Decay Moondust Palette
is perfect for adding a touch of glam to your eyeshadow looks! Galaxy is out of this world. I love it!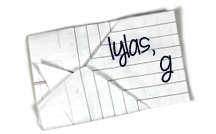 Find Kelly on
Google+
. Official
disclosure/disclaimer
statement can be found here.
Copyright 2009-2016, Gouldylox. All Rights Reserved.