Question of the Week:
Do you think it's important that body wash and body lotion scents complement each other? Or match?
This is one thing I honestly don't care about. How's that for an honest answer? I'm simple. I love my super hydrating Dove body wash and wear a different perfume based on how I'm feeling that day. I haven't been a Bath and Body Works kind of gal since I lived in a tiny apartment by myself when I worked in a record store. Do you care about this? What is your favorite way to mix and match body lotions and scents?
Prime Beauty
- is loving the new
DermOrganic Color Care
line for her "faux" blonde locks! The gift with purchase from ULTA Beauty didn't hurt either!
we heart this
- we discovered a drugstore product that slays dry skin, SLAYS IT! And we want to give you $100 in products from the line.
Enter the giveaway here.
(This stuff actually got rid of my KP!)
Beautygeeks
- has discovered she's been
using bobby pins all wrong
– and you probably have been, too. (Yep, you have.)
Beauty Junkies Unite
- I had a pretty amazing laser peel done a few months ago, it's a new laser technology called HALO -- and
I'm dishing on my entire experience and results!
Blushing Noir
- A full & honest review of the
Too Faced The Power of Makeup Palette
by NIKKIETUTORIALS. That's all you can ask for, right? (Am I the only one who thinks NIKKIETUTORIALS makeup is too over the top? I'm just so tired of seeing drag makeup on really young, pretty women. To each their own, obviously. But when that makeup is wrong in daylight? Ouch.)
Clumps of Mascara
- Makeup is one thing. But when it comes to skincare and especially BABY skincare, mama doesn't mess around. I'm SO surprised at
how well enjoyed this
.
EauMG
- I love
this perfume
because it reminds me of a dessert that I've never had but really hope is a real thing - rose cotton candy!
Gouldylox
- I'm putting away everything else and making life more simple with
these four products
. Too good to be true? It's not if we are talking lashes!
My Beauty Bunny
- Jen bares all (okay her face anyway) to show you the REAL before and after results from her
Clear + Brilliant laser treatment at CRMC Los Angeles
. ( I got one of these treatments a few years ago and loved the results!)
Nouveau Cheap
- Revlon has some new products (and new shades of existing products) that are setting off my inner "gotta have it" alarm.
Check out the new Kiss Balms and more here
.
Olive & Ivy
- Have you tried any of Kat Von D's new complexion products? Check out
this review
before you do!
Phyrra
- Looking for a single palette that has the best of Fall colors? The
Honest Beauty Falling For You Palette
has every shade you'll need to create beautiful, complete looks!
(Wondering what the Lipstick League is? Find out here.)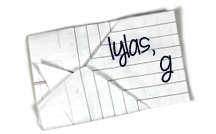 Find Kelly on
Google+
. Official
disclosure/disclaimer
statement can be found here.
Copyright 2009-2016, Gouldylox. All Rights Reserved.