I love my hair and I hate my hair. It's gone through its own change, along with my weight loss and job change. It's gotten thinner, dryer, more coarse and gotten to be annoying as all get out. I've tried almost everything and not much works as well as I hope. I want magazine-worthy hair that doesn't look fried and coarse. Too much to ask for? Nope!
I've had success with several shampoos and conditioners,
like this one
. And you'll never catch me giving away the purple
Obliphica Seaberry Mask
. Both of those are like liquid gold to my hair. But this new combo from Darshana is like, whoa.
I've been using
Darshana's Hair Oil
on and off for years. It's fantastic. You can check out my previous
post here
if you just want to try the oil on its own. When I heard they launched a shampoo and conditioner, I was literally jumping up and down to try it.
Now that I've been using it for about two weeks, my hair is different--in the best way possible. My hair hasn't behaved this way since I had a keratin treatment.
Based on
Indian Ayurvedic botanicals
, this shampoo and conditioner don't include anything you're actively avoiding. Plus, it includes 18 amino acids that help improve the overall quality of the hair after one use (I thought that had to be marketing bullisht, but nope). My hair took three washes to see extraordinary benefits.
Improve moisture and shine
Repair, strengthen, protect with 18 amino acids
Color safe
Natural Indian Ayurvedic botanicals promote healthy hair
Honey, organic aloe, provitamin B5 for long lasting moisture
PH balanced to gently cleanse hair (4.8 – 5.8)

My hair has never held on to moisture like this, which I think is partially why my hair is reacting so well to this duo. Before, my hair was a little straggly on the ends. Now it's like hair that belongs to someone else. If I never had to use another shampoo or conditioner for a year, I could be a happy, happy woman. I'm not saying that it will straighten your hair, but if you suffer from parched hair with texture issues, this might just rock your world, too.
UPDATE: Here is the ingredients on the back of the packaging.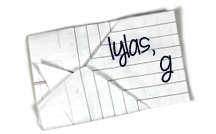 Find Kelly on
Google+
. Official
disclosure/disclaimer
statement can be found here.
Copyright 2009-2016, Gouldylox. All Rights Reserved.