Purchased by me. Contains affiliate links.
I know I'm late with this TV show, but are you watching
Salem
? Loxy and I started binging on it over the Memorial Day weekend. If True Blood (first season) had a baby with Charmed (season three) and then raised it in the tradition of American Horror Story: Asylum, you'd have
Salem
. You know, a deliciously witchy series that is gritty and dark and where it's never been Founder's Day. I'm only on season one of three, so no spoilers in the comments, please!
The beauty makeup in this show is gorgeous. But the brows? The brows are practically their own character. And while it can at times come across as standard "vampire-like" fare in look and tone, the show is so gritty and fun. I'm fairly certain nothing whatsoever is period authentic and that doesn't matter. But wow.
The dark woods of Salem are my new inspiration for summer makeup
. The look is like Downton Abbey beautiful, but with a scoop of Vampire Dairies glam. Topped off with one drop of Marilyn Manson. LOVE. IT.
Cover FX Clear Cover invisible Sunscreen, SPF 30, Lancome Juicy Shaker in Mangoes Wild,

Nude Stix Gel Color Lip

+ Cheek Balm in Haven,

Anastasia Tinted Brow Gel in Blonde.
Style your own bewitching brows with a tinted gel
to get the look from the show. After you've carefully plucked strays, gently arch brows while leaving them naturally full. If you have spare areas, fill them in gently but avoid harsh strokes that make brows look overdrawn. Select a brow gel that fills out brows slightly while maintaining a natural look. Bonus! The slight sheen the gel provides gives brows a youthful look.
Buy:
Anastasia Tinted Brow Gel
, $22.00
Get familiar with a light lipgloss
. Mary Sibley's lips are intense, despite her appearing to wear only a shiny, clear gloss. To create a similar look, use a concealer pencil in one shade lighter than your natural skintone and trace the cupid's bow on the top lip as well as the fullest part of the bottom lip.
Next, take a concealer pencil one shade darker than your skin tone and trace just above your lip line, from the inner edge until it meets the lighter pencil. The goal is to make your cupid's bow pop a little more, but without looking overly sculpted. Grab a lightly colored or clear lip oil; lips should look juicy, not gooey. Don't be afraid to add a touch of tint to the lips, too! The key is to look delicately feminine, not gooey-lipped and sticky. If all of that is too much, the new Gel Color Lip + Cheek Balm from NudeStix in Haven will give you the look, instantly.
Buy:
Cover FX Concealer Pencils
, $20.00 //
NudeStix Lip + Cheek Balm in Haven
, $24.00 //
YSL Volupté Tint-In-Oil
in Undress Me 3, $32.00 //
Lancome Juicy Shaker in Vanilla Pop
, $21.00
As Litha is upon us, never forget your sunscreen.
Unblemished skin is a must, as is avoiding excess UV rays. Try mixing a few drops of your favorite foundation into your own sunscreen. Skin is perfected and protected. What more can you ask? Control the color, coverage and look by using a sunscreen that is designed to be used with foundation.
Buy:
Cover FX Clear Cover Invisible Sunscreen Broad Spectrum SPF 30
, $45.00
What shows are you watching this summer? Or do you end up skipping tv all summer? I'm an inside kid, through and through. You?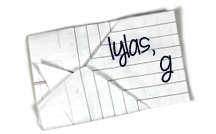 Find Kelly on
Google+
. Official
disclosure/disclaimer
statement can be found here.
Copyright 2009-2016, Gouldylox. All Rights Reserved.