Purchased by me. Contains affiliate links.
The latest palette from
LORAC
is here!
Pro Palette 3
includes eight matte shades as well as eight shimmering shades that range from nude to smokey, plus a nice twist of amethyst. Have I told you how much I love a moody maroon and clay-colored nudes?
Just like the previous palettes from LORAC, this one offers up the most buttery shadow formulas, with colors that wear throughout the day.
Here's a closer look at the shades included in the
LORAC Pro Palette 3
.
I found the
Jet Black and Dk. Brown
to be slightly chalky, but all other shades performed well. On me, Terracotta goes slightly more orange than expected, but I kind of love that.
However, despite looking very different,
Dk. Mocha and Rose Bronze
tended to go very muddy very quickly, once applied on the eye. To be clear, when I wore the colors together, the two blended together and almost appeared to be one shade. In the limited time I've had this palette, I haven't experienced other colors having that issue.
Have you picked this up yet? I have a feeling it will be my go-to eye palette for the summer. It's available to anyone via Ulta on June 26th. Or, if you are an Ulta Platinum member, you can grab it now. Picking up or passing? Tell me!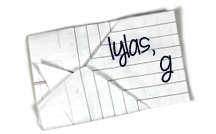 Find Kelly on
Google+
. Official
disclosure/disclaimer
statement can be found here.
Copyright 2009-2016, Gouldylox. All Rights Reserved.