Sent for review. Contains affiliate links.
Why is it everyone I talk to proclaims a strong dislike for Instagram brows, yet that is all I see online? Don't get me wrong. If you love a heavy, squared-off brow, then I will not step in your way. But trust me. As someone who has lived through more fads than I can count, those draggy brows will make as much sense as mall bangs once did. And that day is just around the corner.
While I have certainly been guilty of an overly heavy handed brow from time to time, picking up a new tool or technique is just the trick you need to break the cycle of Insta-brows. The easiest way I've found? Skip the heavy pomades and waxes. Try a super skinny pencil that delivers a very fine line; like real hair. Highlight the shape of your brows with a skintoned, non-shimmering highlighter and hold them in place with a brow gel, instead of a wax.
Check out my before and afters. Keep in mind that I'm showing you my natural look--from no makeup to a more modern brow look. I'm trying really hard to walk away from that outdated Instagram look...
I'm using the
Beautifully Blonde kit
, but it's also available in Ebony, Auburn and Dark Brown. If you have blonde or light brown hair, go with a lighter instead of a darker shade. You'll thank me when your kids stumble upon those old Insta-brow photos. Trust me.
Buy
Chella's Eyebrow Color Kit
for $57.00--and it's
on sale right now
on Chella's website for $37.80 (which is less than other retailers online).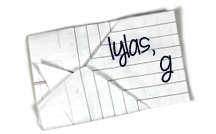 Find Kelly on
Google+
. Official
disclosure/disclaimer
statement can be found here.
Copyright 2009-2016, Gouldylox. All Rights Reserved.