Sent for review. Purchased by me. Contains affiliate links.
Charcoal cleansers might just be your best option if you are worried about aging (and those annoying spots that go with it). Weird, right? I associate charcoal cleansers with deeply cleaning the skin and preventing breakouts, not with helping to control what I assume is sun damage. But what if it's not all sun damage (
I ask this in my best Grinder voice
).
We all know how important it is to protect yourself with a sunscreen. And we all agree that using skincare with antioxidants is a solid plan. We also agree that antioxidants help stop free radicals that ravage our faces when we are exposed to pollution. But did you ever consider how "strong" your cleanser should be based on where you've been that day? I didn't.
Sure, if I wear a lot of makeup, I'll double cleanse. But on days I travel or spend a lot of time downtown, I can honestly say I've never considered the strength of my cleanser. But maybe I should. I definitely want to stop time from marching on my face, however I can.
A 2010 study out of the
University of Dusseldorf
found that traces of pollution left behind on the skin can contribute to increased signs of aging. But not just aging. The study found that those who were exposed to pollution saw a 20% increase in dark spots on their faces. Yikes. Washing really, really well just got really, really important.
When you think about it, it just makes sense. If skin is exposed to a lot of pollution, you should make sure to really remove all of that pollution at the end of the day. If you don't, the gunk from the day will sit on your face and contribute to dark spots, wrinkling and other signs of aging. Study author Jean Krutmann agrees that using a charcoal-based cleanser will help remove the aging effects caused by pollution.
Try these charcoal cleansers to remove the day--all of the day.
Splurge:
boscia Charcoal Deep-Pore Cleansing Stick Treatment
, $28.00. This is perfect if you don't want to change your cleanser, but need a booster once in awhile.
Treat:
Lush Dark Angels Face and Body Cleanser
, $12.95. This has been my husband's go-to cleanser for years
(guess who is about to steal it?). It's actually a little messy, but it definitely gets the job done.
Steal:
Biore Deep Charcoal Cleanser
, $6.49. This gets the job done and you can save money with your CVS ExtraRewards Beauty Club card!
My last question. Does anyone make a lemon-scented, cream-based, charcoal cleanser that hydrates? because that would be my everything...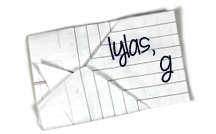 Find Kelly on
Google+
. Official
disclosure/disclaimer
statement can be found here.
Copyright 2009-2016, Gouldylox. All Rights Reserved.