Sent for review. Purchased. Contains affiliate links.
Tired of mixing your foundations with a little bit of facial oil and want a better result? I think squalane may be what you're looking for!
Squalane is an oil produced naturally in our bodies. However, around the time we've seen our third decade, the body slows its production of squalane and our skin begins to dry. Adding back a little squalane helps improve the moisture balance of the skin.
My face without foundation. Just a bit of concealer and blush.
I'm using topical squalane in two ways. On days where I don't feel like wearing a full face of foundation, after I apply my skincare and SPF, I lightly tap a little bit of squalane all over my face (about 2 drops is all it takes). I then use a beauty blender to apply my concealer and I'm done. My skin looks supple, radiant and younger. You'll use less makeup and that makeup will last longer. I can't believe this one simple change in my routine is making my skin glow like this.
Full face of makeup, mixed with Biossance.
On days where I want to use foundation, I'm mixing one drop of squalane into my foundation before I apply. I've been using it with
MUFE's Ultra HD Foundation
and the results are beautifully natural skin that glows. This also helps seal in the skincare and bind the makeup to the skin. My skin is very dry but isn't "drying out" throughout the day, which it's prone to doing when I only wear foundation.
My favorite source of squalane is by
Biossance
. It's plant-derived (not shark-derived squalene), weightless, non-greasy, hypoallergenic and fragrance free.
Try
Biossance for yourself for $58
. (HSN also carries this and has great specials!) If you've tried this, please tell me how you liked it!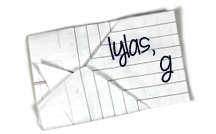 Find Kelly on
Google+
. Official
disclosure/disclaimer
statement can be found here.
Copyright 2009-2016, Gouldylox. All Rights Reserved.