Sponsored. All opinions are my own.
Every now and then, a skincare breakthrough comes along and changes everything. If you have aging, blemished and sun damaged skin, you can now address all three of those concerns with
one topical product
.
A few years ago, Envy Medical blew away hyperpigmentation with the creation of
Lumixyl, a Topical Brightening System
. It was the first topical that lightened skin as well as hydroquinone, but without any irritation or danger to the skin.
Envy Medical has now broken another barrier, literally. They have developed a formula that penetrates the skin on a deeper level than previously available, without irritation. It's a cruel joke that we get blemishes, sun damage and wrinkles at the same time. That may all be changing...
Lumixyl® Trifecting™ Night Cream effectively lightens melasma by lessening the melanin production on a cellular level
with their signature peptide, Decapeptide-12. Sun damage is lessened without damaging the skin itself. (Research shows that prescription/OTC hydroquinone lightens skin by damaging the cells, not decreasing melanin production. This is why hydroquinone gets a bad name and is banned in many European countries.) What does this mean for you? Dramatically reduced sun damage and pregnancy mask are apparent in as little as three months.
The Trifecting™ Night Cream also delivers an encapsulated retinol in two strengths
(0.2 and 1.0) that penetrates the skin deeply to lessen fine line and wrinkles, sun damage and encourages cell turnover for fresh, radiant skin. Since the retinol is encapsulated, it's released while you sleep, effectively "recharging" the skin for hours, not just immediately upon application. If you have lighter or sensitive skin, you'll want to start with the 0.2 retinol. If you are accustomed to retinols, the 1.0 formula delivers quick results. Your skin will need to adjust no matter what formula you begin with, so use this every other night until your skin learns to tolerate the product.
What makes this treatment really special is that is also addresses adult breakouts.
By including the patent-pending
PCX™ Technology
, skin clarity, texture is improved while redness is reduced. It does this with the help of antioxidants and an anti-microbial formula that inhibits breakouts, while reducing redness. This means that the bacteria that causes acne (and the redness that follows) can be zapped while you sleep. Fewer breakouts? Yes, please!
If you thought the skincare gods were laughing at us by giving us wrinkles and pimples as adults, we can now fight back with Lumixyl® Trifecting™ Night Cream
. This will replace most of what you are currently using at night. You shouldn't use this around the delicate eye area and you may want to add a moisturizer if you have very dry skin. You can expect to see results quickly, with the best results visible after three months.
Lumixyl® Trifecting™ Night Cream retails for $135.00
, but don't let the price scare you. I've got a special code to save 25% off! Just use coupon code
TNCxSW at checkout! I'm trying this right now. Try it with me and let me know how quickly you see results!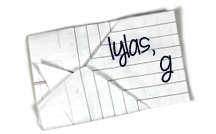 Find Kelly on
Google+
. Official
disclosure/disclaimer
statement can be found here.
Copyright 2009-2016, Gouldylox. All Rights Reserved.