Sent for review. Purchased by me. Contains affiliate links.
Here's to hoping the new year is about eyes that glow and not brows on fleek. Maybe it's just me, but I'm over the super heavily contoured, super smoked out insta-face looks. We all aren't wearing that look every day. I know we aren't.
So for the rest of us, who just want a little help making our eyes pop and look a little brighter, you'll want to get your hands on the latest chocolate-scented confection from
Too Faced, The Chocolate Bon Bons Palette.
This palette makes your eyes glow. Sure, there are darker, smoky colors for nights out, but there are amazing daytime shades that work really hard without being really dramatic.
The left side of the palette gives you cooler shades that channel that older
Kevyn Aucoin kind of eye
. And call me nuts, but if you're a cool blond, try
Almond Truffle
as a brow color. It's going to pull a little pink, but in a really fresh way.
The right side is warmer, but still brings left of center color choices like
Black Currant
(deep purple) and
Earl Grey
(a smoky grey blue that leans more grey). The mattes are actually mattes and the shimmers shine.
Try breaking out of the normal lid, crease, highlight routine and try something like this to really make your eyes look large and bright.
Start by applying
Cashew Chew
on the lid.
Using a
precision smudging brush
, apply
Pecan Praline
along the outer crease (but don't make a "V"). Only apply to the outer third of the crease.
Using the same pencil brush, apply
Pecan Praline
to the inner crease just above the tear duct.
Apply
Satin Sheets
in the middle of the lid, just up to the crease. Apply a small amount of Satin Sheets under the brow, just under the highest point of the arch.
Line with
Dark Truffle
. Finish with
Better Than Sex Mascara
.
Grab this palette for endless bright eyed looks and enjoy the scent of chocolate as you get ready. (I'm told Too Faced is going peach soon - I can't wait!) Want more pictures? Check them out below!
$49.00
Sephora
//
Ulta
//
Too Faced
...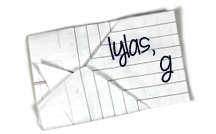 Find Kelly on
Google+
. Official
disclosure/disclaimer
statement can be found here.
Copyright 2009-2016, Gouldylox. All Rights Reserved.