Purchased by me. Sent for review. Contains affiliate links.
Setting sprays do more than just refine your powders. Some actually extend the wear of makeup while others control oil breaking through and ruining your finish. It's all about selecting the right product for your needs, so you can stay gorgeous through the work day and go well into cocktails without needing a touch-up.
Back in the day, to set my makeup, I would pull apart a tissue and mist my face with Avian through the tissue. My powders were softer and my makeup stayed in place for a bit longer. Flash forward to me being an alleged grown-up and face setting sprays are a must have to finish a really pretty face. The best part? I've got a secret that will save you cash without sacrificing your look!
For Dry Skin:
Tatcha's Luminous Dewy Skin Mist
contains squalane and red algae to create a milky mist that boosts hydration and luminosity in the skin. This formulation contains no drying alcohols or fragrance. You can feel dry skin relax when you mist this on your face. It's good for your skin, even if you aren't wearing makeup!
For Oily Skin:
L'OREAL Infallible Makeup Extender Setting Spray
lasts through heat, humidity and oily skin. It's not the cheapest spray, but if you live with oily skin or high humidity, this is the spray that will keep you in perfectly in place all day. Be sure to use it before applying mascara, as it helps stop lower lash mascara transfer on to the cheeks.
For a Matte Finish:
Urban Decay's De-Slick Makeup Spray
helps keep your face in place, while giving you a mattified finish. This spray actually cools the temperature of your face makeup so it's less likely to move or migrate. You may need a slightly heavier moisturizer under this if you aren't oily from the start.
For a Dewy Finish:
Skindinavia Bridal Makeup Setting Spray
gives the best final look out of anything I've tried. Skindinavia sells their basic formula to Urban Decay, but they've kept this one for themselves. Every time I visit LA, I have to hit
Frends Beauty to grab more of this spray
. It's not just for brides! It's for anyone who wants truly radiant skin that doesn't look overly highlighted.
For Your Protection:
Coola's Makeup Setting Spray SPF 30
offers up a matte finish without stripping the face of any oils. Hyaluronic acid, Cucumber and Aloe Vera freshen skin and keep it hydrated, while looking matte and perfected. Plus this one contains an SPF of 30. Sure, you'd have to apply a LOT of product to really get that benefit. But layering sunscreen never hurt anyone. Think of it as extra protection from the sun's aging rays.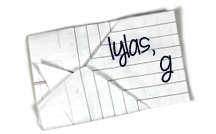 Find Kelly on
Google+
. Official
disclosure/disclaimer
statement can be found here.
Copyright 2009-2016, Gouldylox. All Rights Reserved.