contains affiliate links
Happy New Year!!! 2016 is going to be the best year yet! (Someone please agree with me. I can't take another 2015.)
Welcome back to the new and improved Lipstick League! I know you already know and follow everyone in the League, but we've added a little something special at the end to share with you each week, so be sure to check it out!
Question of the Week:
Name a beauty-related skill you hope to improve in the new year.
This is a hard one for me. I now look completely different. Sure, I got a pretty big chop, but I'm talking about losing more than 70 lbs since I started my serious weight loss journey on January 12, 2015. (Blog post soon!) I'm having a tricky time figuring out my new face and look. I need to find my style. I need to find my mojo. I need to know if I'm really supposed to put blush there. My face is so different now! What do you want to improve this year? Please tell me and I'll try to help you out! What's a big sister for, anyway?
EauMG
- We've waited all year for this post. Here's my favorite (and not so favorite)
perfume launches of 2015
.
Gouldylox Reviews
- While I am liking the UD Gwen palette more than I thought I might, this
is the palette
I can't stop reaching for, every day.
My Newest Addiction
- Laura has been trying to lead a more balanced life in 2016 and she has been using the BRAND NEW
Burt's Bees Lipsticks
to help her!
Nouveau Cheap
- Attention Milani fans! If you haven't seen all of the new Spring 2016 product launches yet,
click right here
.
Olive & Ivy
- This
Clinique Kisses lipstick set
has totally flown under the radar this holiday season, but it has the cutest packaging EVER and is only $25… $5 per full-sized Clinique lipstick?! Yes please!
we heart this
- Question: Can you make your own lip balm? Answer:
You can TOTALLY make your own lip balm!
And in great scents like peppermint latte, too.
Beautygeeks
- Here's why
Burt's Bees Tinted Lip Balm
is on sale everywhere right now, and how what's coming next will affect your wallet and our planet.
Beauty Junkies Unite
-
This mattifying HD makeup primer is a fave of celeb makeup artists
-- you may not have even heard of it before! I want to introduce you to its awesomeness, because it's the real deal.
Clumps of Mascara
- is back with reviewing mascaras. First of 2016 and it's
this one
. Brace yourself for my thoughts on it...
(Wondering what the Lipstick League is? Find out here.)
EauMG is Currently Craving:
Lately, I've been so into ultra-glam late 1970's era fashion. I've been into fierce Grace Jones-ish warm, jewel tone eyeshadows like the shades in
Too Faced Chocolate Bon Bons Palette
paired with glossy red lips like
Hourglass Extreme Sheen Lip Gloss
in Icon. (from GX: I love the Bon Bons palette, too. Check out
my thoughts and looks here
. The
Hourglass Treatment Oil
is also amazing. It's pricey at $42, but I'm so tempted to pick it up. Right now, you'll get double points for it at Sephora if you're VIB. I think I might have to run to the mall.)
Personally? I'm probably going back for the
LORAC Mega Palette II.
Have you felt those shadows? Each one is like butter. Oddly enough, it's no longer on the Ulta website, but it's still in stores. Hmm...I wonder if they are bummed it didn't sell out like last year and don't want to put it on clearance? Or maybe it's on sale in stores? I have no clue, but I suspect something is a fishy here. Maybe a trip to Ulta is needed, stat. (Or maybe I just want to play with makeup.)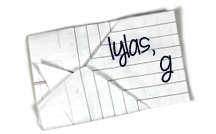 Find Kelly on
Google+
. Official
disclosure/disclaimer
statement can be found here.
Copyright 2009-2016, Gouldylox. All Rights Reserved.