affiliate links. Purchased by me.
Question of the Week:
What are your feelings about the current sheet mask craze? Have you ever tried one? If so, do you prefer them to traditional facial masks?
It's taken me so long to get on the sheet mask thing. Seriously. For years I've been wondering why people love putting a soggy sheet on their face. I get it now. And I'm definitely a fan. I suppose the benefit would be not having the product evaporate so quickly? I guess having it remain slightly wet helps it push the treatment deeper into the skin? That would be my guess. I personally love the non-cotton masks. The ones made of hydrogel feel amazing on the skin, like these from
Miss Spa.
Which ones do you like? Tell me what to try next! In the meantime, check out the best of beauty you may have missed!
Love for Lacquer
- Looking for a GREAT Valentine's Day Polish Collection? Check out these 6 shades from
Sassy Pants Polish!
My Newest Addiction
- Laura recently tried out some of the new releases from Maybelline and she shows us how to
master your contour
in one of her recent posts!
Nouveau Cheap
- After hearing so many people in the beauty community rave about using Nivea Men Post Shave Balm as makeup primer, I finally had to try it for myself. Is it worthy of the hype?
Here's my verdict
.
Phyrra
- Urban Decay is celebrating their 20th anniversary with the
Urban Decay XX Vice LTD Reloaded Palette
! Check out my video review, swatches, and look!
Prime Beauty
- finally found a Superhero she can get behind--
IT Cosmetics Superhero Elastic Stretch Volumizing Mascara
. Find out if it can lengthen lashes in a single stroke!
we heart this
- we've got nothing but love (always love) for the 2
newest NARS spring 2016 palettes
. You will too after you check out the photos!
Beautygeeks
- Whatchu wearing under there?
13 awesome tips + 15 great recommendations for sub-zero-stressed skin
.
Blushing Noir
- Quite possibly the best foundation ever for anyone with oily skin! Read the review of the new
NARS Velvet Matte Skin Tint
from the oiliest blogger in all the land.
Clumps of Mascara
- What's a beauty blogger without her tools? Good question! These are my absolute
MUST HAVE beauty tools
.
EauMG
- The East Coast is expecting a blizzard! But, Victoria is smitten by this
natural peach perfume
that reminds her of summer.
Gouldylox Reviews
-
Wrinkles and acne are a struggle
for which I didn't sign up. However, there's a one-of-a-kind product that treats both, which is kind of amazing. I've got a coupon code for you, too!
(Wondering what the Lipstick League is? Find out here.)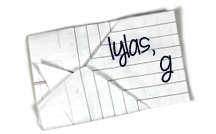 Find Kelly on
Google+
. Official
disclosure/disclaimer
statement can be found here.
Copyright 2009-2016, Gouldylox. All Rights Reserved.