Purchased by me. Contains affiliate links.
I've always loved combing through books and articles written by actual artists. I love looking for tips and stories that are new to me. That's where
I find inspiration. After all, not everything can be conveyed in a snappy article or tweet. Inspiration--that's what I'm after. Here's our favorite books that deliver journal-worthy beauty inspiration.
If you want loads of true tips and tricks that will make a difference daily
,
Make-Up Secrets by Jemma Kidd
is the book for you. This is all about basics and being beautiful. What shape is your face? How do you do really make your lipstick stay on? Where do I place my shadow crease? What do I do to even begin? Jemma has the answers. I love this book.
Comment with a smiley face if you recognize which very famous actress is made up as Clara Bow.
If you are looking for inspiration from the Makeup King of Contour
, you need
Making Faces by Kevyn Aucoin
. If you already have that, grab
Face Forward
or
The Art of Makeup
. My dog literally ate my copy of Face Forward and I refuse to part ways with it.
If you are looking to inspire a teen without teaching them heavy-handed looks
,
The Daily Face by Annamarie Tendler
is a sweet choice. Born from her very popular
Tumblr account
, it's got 25 different makeup looks, including a few fantasy looks, along with the details of how to do everything. This book is a refreshing break from the overly airbrushed looks we are so used to seeing. This is how makeup looks on real women.
If you just want to hang out with a celeb artist,
Mally Roncal's
Love, Lashes and Lipstick
is my favorite. Some of my favorite little face tweaks are from this book. Plus I just love how reading this book is like hanging out with Mally. She's more than just a pretty face who beats great face.
If you want the nitty gritty details of how to be Dita Von Teese,
Your Beauty Mark
is for you. While I'm not running out to get my own tatted beauty mark (she got hers as a teen!), I love how she details the routine that runs her life. This isn't about girl next door glam, it's old Hollywood glam, 24/7, and no one can ever say she doesn't practice what she preaches.
If you don't have hair skills but love the braided, twisted looks
, you need
Braids, Buns and Twists by Christina Butcher
. I had short hair for more than 20 years and despite my love of hair, my styling skills were weak. I became a devout reader of Christina's blog (
HairRomance.com
) and ebooks and learned how to braid. This book makes it even easier. And you're not as likely to have a bad hair day again (even if it's really the 4th day.)
Did your favorite get left off of our list? Tell me why you love it in the comments!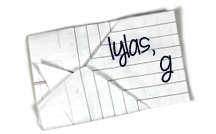 Find Kelly on
Google+
. Official
disclosure/disclaimer
statement can be found here.
Copyright 2009-2016, Gouldylox. All Rights Reserved.