Purchased by me. Sent for review.
Everyone turns into an Elf during the holiday season. Which kind are you? The Sly Elf, the Shy Elf or the Christmas Ninja? Each one needs their own special kind of TLC to make it through the holiday season (and find the right beauty products!).
Check out your type below and find out what you need to survive the weeks between now and the New Year!
The Three Types of Elves:
Sly Elf
: You're the one who everyone asks if you're planning to relax over the holiday. You work hard and play hard. You wrap presents in the car, show up fashionably late and keep cards in your desk drawer just in case. There's always a bottle of bubbly waiting to be popped and you're the one to do it. You need some me time, but you'd rather give your all. You're a Sly Elf.
Christmas Ninja:
No one knows how you do it all--and make it all look so easy. No one sees you sweat (or sleep). Your gifts are wrapped with coordinating fabric bows and your cookies have artisanal sprinkles. Plus, you're always flawless to boot. Like the holiday's official decorator Queen Martha, you can do anything. You're a Christmas Ninja.
Shy Elf:
You're the honest one who isn't that into riding sleighs, looking at Christmas lights or gorging on fruit cake. You've perfected the art of passing off grocery store cookies as your own and claim allergies to anything coniferous. While the holidays are lovely, you'd really just like to emerge shiny and new on January 1.
Which Elf are you? Survive the holidays in style with top product picks to go with your Elf-y Self!
If You're A Sly Elf,
you're always on the go and you aren't too proud to use any hack known to the net. Your sidekick? Dry shampoo, a phenomenal lip, a pop of sparkle on the eyes and primer with purpose.
Living Proof Dry Shampoo
, $22.00: This works like dry shampoo should. It grabs on to oil and dirt and doesn't let go until you brush it out, leaving your locks lovely as ever.
It Cosmetics Blurred Lines Smooth Fill Gel-Creme Ruby Slipper Lipstick
, $24.00: This shade makes everyone's lips dazzle and wakes up your face, even if this is the only product you're wearing.
Too Faced RX Hangover
, $32.00: This primer hydrates skin and gives your complexion a glow, even when you're so tired you might be asleep standing up.
Mally Beauty Angel Shimmer
, $22.00: Need to perk up those eyes? This will fool everyone, every time. No one will ever know you haven't stopped moving since last week.
If You're A Christmas Ninja,
you can do anything. That woman can ti e a perfect fancy, fluffy or Dior bow with her eyes shut and look glam doing it. Not a hair is misplaced and every gift is perfect. Your best friend ?
H3 Lipgloss by Mally Beauty
, $20.00: Hydration is the key to looking awake and gorgeous. This lippie keeps your pout game strong.
Laura Geller Gelato Swirl Highlighter
, $26.00: Want to glow from within? This is like a candlelight for your skin.
Amazing Cosmetics Concealer
, $42.00: The trick to keeping your brows looking lifted and your eyes looking wide awake? Frame your brows with the light outline of a slightly lighter concealer. This is hands down my favorite!
Locked and Coated Bare Minerals Waterproof Lash Top Coat
, $12.00: No one likes waterproof mascara, so don't waste your time. Use your favorite mascara and top it with this. It's a raincoat (or snowbrella!) for your lashes. Either way, your lashes are set until the reindeer call it a day.
If You're A Shy Elf,
you
would rather hang with friends and watch Oscar bait. Sure, the holidays are fun, but the prospect of a new year is what gets your juices flowing. Next year is your year, so kick your beauty routine into high gear now!
NKD Gradual Glow Daily Moisturizer,
$14.00: Keep them guessing what you did during the break. Nothing says relaxed like a nice tan in the middle of winter.
PMD Pro Personal Microderm
, $199.00: Use your break to reverse the aging on your face (and body!). This is the gift that keeps giving, all year long. Over time, your skin will show less lines, your overall texture will improve and your face will look more radiant. And you can use it on your body with new, larger dermabrasion tools.
Obliphica Sea Berry Hair Mask
, $38.00: This is my current favorite hair mask for making a real difference in the appearance of you hair. Undo the damage you did all year after a few treatments. It's that good!
Exuivance Peel
, $75.00: To really make a difference in your skin, take turns manually and chemically exfoliating your face. This peel isn't for wimps or the nervous. Take back some of the years by using this peel regularly. Your skin will feel smoother after the first treatment!
Which Elf are you? What's your go-to product to survive this time of year?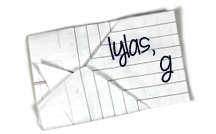 Find Kelly on
Google+
. Official
disclosure/disclaimer
statement can be found here.
Copyright 2009-2015, Gouldylox. All Rights Reserved.