Purchased by me. Sent for review. Contains affiliate links.
It's that time of year where no look is complete without a serious highlight. Something about the holidays just makes us go shimmer crazy...maybe it's all of the twinkling lights, the excitement of exchanging gifts or the promise of a new year. This is the time of year when we shine, in every way possible. To help with the glow, here are my favorites.
Laura Geller Gelato Swirl Illuminator in Gilded Honey
($26.00) is sheer perfection. It gives you the lightest touch of gilded highlight, while still looking incredibly natural. It's more honey than gold, but so illuminating. It's the kind of glow that would make a poet write volumes. You might want two of these, seriously.
Diamond Darling by Buxom
($12.00) is the best eye shadow highlighter I own. It's everything you want in a highlighter; a creamy powder that works everywhere and does anything you want it to. It's never streaky or chalky. It's creamy and perfect, every time. It's sold out more often than not, so nab it online and fall in love.
Kiko Milano Dazzling Highlighter in Pure Gold
($8.00) is a no-holds-barred shimmering light gold. This isn't playing around and a little goes a long way. It's gold, it's gorgeous and you'll gleam. If you need to know more, this isn't for you.
Becca Cosmetics Shimmering Skin Perfector Poured in Pearl
($39.00) is the whitest highlight you can get away with. If you don't want silver or gold, but rather a true white highlight, this is exactly IT. Becca's creams melt into the skin and look fab. If you're living an editorial life and need that kind of couture highlight, by all means, grab it!
(Or apply this before your foundation, only where you want a serious strobe. It's as highlighted of a look as you can get, without looking like you are wearing a highlighter. )
Sleek MakeUP Bare Kissed Illuminator
($13.49) is what you need if a rosy glow is what you're feeling. Mix it with your foundation for the dewiest of dewy looks. Check out my review
here
.
Hourglass Ambient Lighting Powder in Luminous Light
($45.00) is my favorite of the Hourglass Ambient Powders. This isn't truly a highlighter, but it still gives the most natural look of a highlight. This is your day-time-must-have delicate highlight, for when you aren't taking selfies for Instagram.
(Insert Photo Here.)
J. Cat Creme Brulee
($5.99) is the shadow highlighter I've been trying to chase down for weeks. It's always sold out at Ulta, so I can only get my hands on the tester. This shadow feels like those LORAC trios in the best way possible. I hate the three stripes, but I'll work with it. These colors are slightly warmer than the Buxom shade, so clearly I have to get it.
Now get out there and glow your way through the holidays!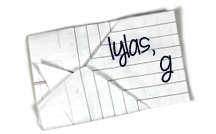 Find Kelly on
Google+
. Official
disclosure/disclaimer
statement can be found here.
Copyright 2009-2015, Gouldylox. All Rights Reserved.