sent for review. purchased by me.
Question of the Week:
What beauty products are you gifting this holiday?
I'm weird about gifting people makeup. How's that for a blogger to say? It's not because I don't want people to enjoy what I think they will like, but I don't want them to think I'm giving them press samples. I worry friends will think I don't hold them in high enough esteem to buy them a "real" present. So while beauty is on my mind 95% of the time, I don't want anyone to take a genuine gift the wrong way. Am I bananas or what? If I could get out of my own head long enough, I'd definitely be spreading the Too Faced love this year.
Each palette is gorgeous!
You know what else is amazing? This odd showerhead from
Aroma Sense ($80).
It's supposed to provide your shower with all of these extra benefits:
chlorine reduction
aromatherapy
vitamin C infused water for hair and skin (there are other scents to choose from, too!)
negative ions for increased mental clarity (huh?)
I couldn't still smell the aromatherapy after the first two showers. Maybe because I'm used to it or maybe because the smell fades fast. I don't care. There is a different reason you need this.
The
Aroma Sense Luxury Shower Head
transforms the feel of your water pressure. It turned my very boring shower into a bathroom similar to an NYC hotel bathroom. (Which is always amazing. Maybe because the water towers are on top of the buildings?) It all has to do with the shape of the plate where the water comes out. I actually tested it to make sure it wasn't somehow using more water, because it was such an incredible difference. It's all on the up and up and it's amazing. You need this for yourself and for someone else.
Now, check out what you may have missed this week from the rest of the Lipstick League!
Beauty Junkies Unite
- See the latest from ColourPop -- a full review & swatches of the new
#SQUAD Collection
! (OOH!!! I love them. Especially the Smoke n Whistle highligher!)
Blushing Noir
- A look for all seasons! The
Urban Decay Vice
4 Palette
is a must have to add to your wish list this year.
EauMG
- It's a week of gift guides over at EauMG! Victoria kicked off the season with
gifts from (cool) aunties
!
Gouldylox Reviews
- I give a lot of gently used products to friends to try after I've tested them for the blog. That's
never going to happen
with this one. Never
Love for Lacquer
- Looking for the perfect gift for your BFF this Holiday season? Look no further!
Jess has some amazing options!
My Beauty Bunny
- Got pimples? Check out my
Makeup Tips to Cover Acne
featuring Youngblood, Kat Von D. and Too Faced with before and after pictures (and no photoshop)!
My Newest Addiction
- Skincare is important and Laura is showing us her
holiday smiles without the lines
.
Nouveau Cheap
- CoverGirl is stepping up their drugstore makeup game for 2016. How, you ask?
Click right here
and see for yourself. (Yes, please. I need that mascara!!! NOW!)
Phyrra
- has a big giveaway! Visit her site to enter to win the
Too Faced La Petite Maison & Le Grand Chateau Holiday Sets
!
Prime Beauty
- gets holiday inspiration from
Marie Claire magazine.
She two holiday makeup looks she created!
we heart this
- want to see some multi-liner eye makeup looks starting the new Lancome Drama Liqui-Pencils? I'll give you hint,
if you like color: you do!
(Wondering what the Lipstick League is? Find out here.)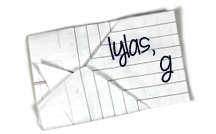 Find Kelly on
Google+
. Official
disclosure/disclaimer
statement can be found here.
Copyright 2009-2015, Gouldylox. All Rights Reserved.