I grabbed the
Sephora Color Wonderland
palette last year and loved it, but didn't get a chance to tell you about it before it was no longer available. (It went really fast!) I just found out it's back right now, so grab it while you can!
***
This palette has been sitting in my collection of things to write about for a few weeks and it's already too late! While your store may still have a
Sephora Color Wonderland Neutral and Vivid Shadow Palette
, it's no longer online (although it is popping up on eBay and Amazon for triple the price!).
Vivid shimmering blues, purples and golds and pinks are equally as gorgeous as the nudes. I can't love this palette enough. There are 78 shadows in total, 2 liners and a brush. The shadows include a huge range of shimmers and mattes.
The shimmering colors are the stars; super pigmented and creamy. The mattes are not as pigmented and sometimes seem a little chalky. But colors that pale are out shined by the shimmering shades. Plus this has all of the metallics and pinks you're going to want as soon as 2016 rolls in.
Since it's almost impossible to find, relish the photos of the most
elusive palette you didn't know you needed
(call your store and see if they have any left!).
It's like looking at a box of candy. I'm in shadow heaven. If you have this, what are your favorite shadows and how do you like to wear them? Tell us! We always need your inspiration!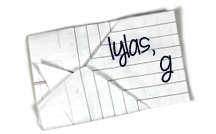 Find Kelly on
Google+
. Official
disclosure/disclaimer
statement can be found here.
Copyright 2009-2015, Gouldylox. All Rights Reserved.