Sent for review. Contains affiliate links. Purchased by me.
Question of the Week:
When you want to truly pamper yourself (as we all should do from time to time!), which products do you reach for?
I am becoming a pro at creating spa treatments at home. If I could only teach the dogs or cats to give massages, I'd only leave the house for laser treatments. (Unless I got that
Tria!
) Here is how my extreme home pampering goes.
1. Start with meditation. I studied TM earlier this year and it's amazing.
2. I just added
this shower head
that delivers aromatherapy and more. It smells like citrus, adds antioxidants to the water and feels like a NYC Hotel shower. (If you've experienced a good one, you know what I mean.)
3. A
MiraSkin Ultrasound
treatment is a must for firming up aging skin and for getting your skincare to work harder. I can't explain how gobsmacked I am by this little tool. It's amazing.
4. Next up is a sheet mask. My favorites are from Miss Spa and
Karuna
. Miss Spa even has a chin shaping mask for taking your
"V Shaping" to the extreme
.
5. I finish up with a beautiful face oil. Right now, I'm obsessed with the
Gold Serum from MLR
. The Gold Serum is an anti-aging facial oil packed with natural botanicals including moringa (a rare skin superfood sourced in South America) and nourishing neroli along with wrinkle-reducing retinol and skin-brightening Vitamin C. It sinks into skin and leaves my skin looking remarkably fresh in the morning. (Honestly, it did that after the first use!)
How do you create the perfect at-home pampering? Do you focus on skincare or haircare? And be sure to check out the links below for the latest in beauty you may have missed!
we heart this
- In case you have been under a rock and haven't checked out
Cover FX Custom Color Drops
yet, allow me to make the case that you really should!
Beautygeeks
- The
compelling link between Clarisonic and Keith Haring
, plus a code for 20% OFF your clarisonic.ca purchase (until Nov 20)!
Beauty Junkies Unite
- It won't be available until December, but catch your sneak peek preview now of the MAC x Dita Von Teese lipstick,
Von Teese
. It's a real beauty!
Blushing Noir
- Holiday shopping has begun! You'll want to make sure you
buy all of these gift sets and palettes
before they're gone!
EauMG
- This time of year, I crave comforting scents, especially those with notes of vanilla. Here's a review of a
modern vanilla fragrance
that smells like it could be much more expensive than what it is.
Gouldylox Reviews
- I know it's early, but the
holiday gifts sets are sweet
this year! And be sure to save a little something for yourself. You're going to really want this beauty tech tool - it's a game changer!
Love for Lacquer
- Kiss dry skin goodbye this Winter! Check out Jess' review on the new
Vaseline Advanced Repair Spray!
My Beauty Bunny
- Get your glow on this holiday season with our
Bronze Makeup Tutorial
featuring simply gorgeous Emani Vegan Cosmetics!
My Newest Addiction
- Laura talks about her favorite
comfort zone makeup
products.
Nouveau Cheap
- If you're a fan of Softlips and also a fan of Hello Kitty, meet
your ultimate stocking stuffer
for this holiday season.
Olive & Ivy
- I've become a bit of a fragrance junkie lately, and
these three Viva La Juicy perfumes
are definitely my new everyday faves. Which is your fave of the three?
Phyrra
- Make your holiday shopping easy! Find the perfect
Holiday Gifts for Every Budget
!
Prime Beauty
- tells you how to get all your holiday shopping done from the comfort of you couch with
CyberMonday.com
(Wondering what the Lipstick League is? Find out here.)
Guest Post of the Week, as chosen by we heart this
- I was wondering whether I NEEDED the Kat Von D Mi Vida Loca Remix palette. Checking out the swatches and pics by Bailey of
I Know All the Words
has confirmed that indeed I do (and what a great name for a blog!)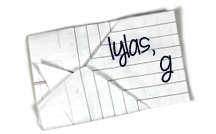 Find Kelly on
Google+
. Official
disclosure/disclaimer
statement can be found here.
Copyright 2009-2015, Gouldylox. All Rights Reserved.