Sent for review. Contains affiliate links.
You know I love IT Cosmetics. I've been talking about it non-stop for the last two weeks! And guess what, little sisters? They are practically giving away their top five best selling products in one gorgeous-to-receive (or to-keep!) collection. The
Top Five Superstars Collection
contains almost everything you need for a flawless face.
You'll get the following:
Brow Power® Universal Eyebrow Pencil
is one of the best brow pencils available. You control the color by controlling the pressure used to apply the pencil. It's so simple and so pretty! And it won't smudge or fade until you take it off.
Bye Bye Under Eye® Anti-Aging Concealer
is a full coverage concealer that never cracks, fades or slips before its job is finished. This is the best concealer available and you're getting it for a song, thanks to this TSV. Seriously. If you have dark circles, you need this in your wardrobe.
Vitality Lip Flush™ 4-in-1 Reviver Lipstick Stain in Je Ne Sais Quoi
® covers all of your lip needs in one. This lip flush delivers a unique pink that is perfect on everyone. It starts as a glossy lip color and eventually becomes a stain. This formula includes more good-for-your-lips oils than most lip treatments and feels as good as it looks.
Hello Lashes® 5-in-1 Volumizing Mascara
delivers a lot for one little mascara. A primer, mascara, lash enhancing serum, volumizer and lash curler in one little package. Plus the brush makes getting those lashes in the corner easy.
Celebration Foundation® Illumination
utilizes IT's signature Drops of Light technology to improve on the abilities of traditional powder foundations. Gone are the days of chalky powders that settle into fine lines. This foundation takes almost no time to apply and you'll look flawless instantly.
You'll also get the brand new
Heavenly Luxe® Master Brush
, cut and tapered to deliver the perfect foundation (powder or liquid) anywhere it's needed. This is the foundation brush I've been waiting for and as usual, IT delivers!
It's all available from IT Cosmetics and QVC in the Today's Special Value
! Grab it in your color before midnight for way less than you think possible. It's the easiest way to get a beautifully natural, flawless face for the entire holiday season. Try it for yourself. Or just stock up on your favorites. If you love it or are looking for the best way to take the plunge, don't miss this!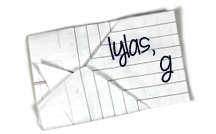 Find Kelly on
Google+
. Official
disclosure/disclaimer
statement can be found here.
Copyright 2009-2015, Gouldylox. All Rights Reserved.