Sent for review.
Pale girls have to contour too! Finding the right shade to gently sculpt a really light cheek is hard. It's way too easy to use a shade that is too dark and you end up with Maleficent cheeks. Contouring should be the shade of a shadow, not a bronzer. But a palette that covers everyone? That's not easy to find!
This
Contour Palette from Youngblood
nails natural contouring. No shimmer, no white-whites, just really natural tones that sculpt cheekbones from heaven with a light touch. I'm sure you could build up the color to being insta-contour worthy, but why?
Gorgeous shades, right? This
Youngblood Contour Palette
serves up three highlight and three contour shades of light, medium and deeper skin tones. The powders are light, blendable and have just the right touch of pigment for a natural look.
Here I am with no contouring, but lots of smiles.
No contouring. Just my face.
Check me out after a little natural contouring! My cheek bones pop naturally, my five head is back to it's rightful forehead and my jowls are less visible. It's all very natural and slight, but it works!
After contouring with Youngblood.
Really natural made really easy. Grab it for
$47 from Youngblood
. Do you contour daily? Or is it too much for every day?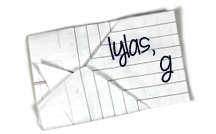 Find Kelly on
Google+
. Official
disclosure/disclaimer
statement can be found here.
Copyright 2009-2015, Gouldylox. All Rights Reserved.