Purchased by me. Sent for review. Contains affiliate links.
I've spent a summer trying to figure out how to avoid doing my hair. Not because I like to sleep way too late (although that is true), but because the damage I was doing to my already stressed strands was out of control. I wanted simple waves, that appeared on their own, and that dry without a hint of frizz. It's asking a lot, right? I thought so too until I found my answer in the most unusual place.
The straightening aisle.
I don't for one second think that my hair will ever air dry in a way that is silky and smooth. I'd take it in a heartbeat, but it's a fantasy. I still need to avoid all of that hot air for the health of my strands.
So then what is working? Air drying with ample amounts of hair straightening cream and oil. What's even more weird? It's amazing for adding waves and curls to your hair.
After I wash my hair, I dry it in a T-shirt for a bit, until it's just damp. Then I apply a bit of straightening cream/lotion and hair oil from root to tip. Then I gently twist the hair from the mid-section down and allow it to dry. Continue to twist the hair occasionally as it dries. Don't twist it too tightly or be rough with your hair.
The twisting is key for my hair. And a bonus? It comes out incredibly shiny!
Here are the tried and true products that are working air drying wonders for my hair!
Aveda Smooth Infusion Naturally Straight & Glossing Straightener
is amazing. I honestly have the luxury of mixing the two and am getting the best results from mixing. However, the Glossing Straightener on it's own is fantastic. And the shine is unbelievable. (Really.) $24
Bumble & Bumble Don't Blow It (H)air Dry
gives your gorgeous waves. The key is not touching your hair while it dries, with the exception of occasional twisting. You'll also need to apply a little more than you think. $14/30
R&Co Park Ave Blow Out Balm
is one of my favorite products to use when I need a blow out. But as an air drying cream? It's brilliant. I had the best day of my hair life with just a healthy amount of Park Ave, some hair oil and no touching. No one believed I didn't style my hair with hot tools.
And while I've not yet tried it, everyone is swearing by
Shu Uemera Wonder Worker
. I've not tried it, but I'm dying to. The reviews are too amazing to leave it out.
Would you air dry your hair in the fall or just on weekends? Do you think about how and when you are washing and styling your hair? Or do you just go with the flow? And if you have had success air drying with something else, please tell us all about it!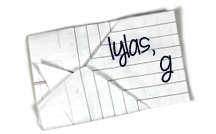 Find Kelly on
Google+
. Official
disclosure/disclaimer
statement can be found here.
Copyright 2009-2015, Gouldylox. All Rights Reserved.