Sent for review. Contains affiliate links.
Everyone wants an airbrushed finish, but not everyone is willing to try an airbrush.
Luminess
gets that and is bridging the gap with a simple way to get the look of an airbrushed finish without the actual airbrush.
Enter the
Luminess AirSupremacy.
Essentially, it's an airbrush without the compressor or stylus (or cleaning afterwards or extension cords). But it's so much more than that. According to the company:
"AirSupremacy spray-on formulas use ultra low-pressure technology to provide the lightest delivery of our water-based formulas. As you push down on the nozzle, mineral-based pigments encapsulated in water are propelled into a fine mist which natually feathers out upon contact with skin. This results in a fine layer of coverage which uses 10X less makeup than traditional water-based foundations."
Available in twelve shades from porcelain to deep, this water-based formula makes it easy to get the look without taking up all of that space on your vanity.
To apply, you'll begin by using the Luminess Primer. Just shake and spritz all over.
Shake the Foundation canister for 5 seconds.
No foundation.
Spray in short bursts, 6-8 inches away from your face. (Or spray it on to a beauty blender.)
Foundation only.
Blend and add more product as needed. If you are trying the full kit (which is on
QVC today
!) you'll also get two brushes that are perfect for blending out your foundation. Use the fluffy brush to blend and tap the beauty blender over your brows, hairline or anywhere else you need to remove a little excess.
After adding the sheerest kiss of blush.
This is such a fun way to do your foundation. And your blush! The first time I tried this set, I did my complexion in less than 10 minutes. I took a little more time on it the next morning and my results were even better. After less than a week, it's easy to get a really flawless look, really fast. Not only does the learning curve go quickly, it's a lot of fun to use!
Bonus!!! Since you're getting two foundations, use the one that isn't quite right as a highlighter or natural contour.
A little more coverage...
I do wish this came with the Brightening makeup the traditional airbrush system comes with, instead of the setting spray in a basic pump. The small version of the setting spray doesn't spray evenly enough for me to get along with. And the Brightening makeup is amazing-- it's one of my favorite products Luminess makes!
The
AirSupremacy Luminess Kit
is so much fun to use. It's really fast and really gives you the look of airbrushed skin. With this kit, you'll receive the following:
Two foundation shades, in your choice of Fair, Medium, Warm or Deep
Primer Mist
Coordinating Blush
Setting Spray
Blending Brush
Blender Wand
In addition to everything you'll get with the kit, be sure to grab a wide knit headband to cover your hairline. A little spray can creep into your hair--it's easy to brush out, but even easier to avoid in the first place!
This is a really fun way to do your makeup flawlessly and perfectly. All of this retails for $175.00, but is featured on
QVC TODAY for less than $50.00!
(One refill canister of foundation is $29.00 on its own.)
Grab your color before they are sold out!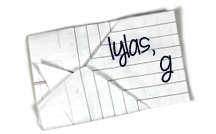 Find Kelly on
Google+
. Official
disclosure/disclaimer
statement can be found here.
Copyright 2009-2015, Gouldylox. All Rights Reserved.