Sponsored Post. All opinions are my own.
Earlier this year, I got the chance to have my skin made over by Paula Begoun, the beauty (and brains!) behind
Paula's Choice
. Paula's Choice is one of those brands that if I had to use until I couldn't use skincare anymore, I would be perfectly happy. What can I say? The line delivers, the science is solid and it won't break the bank. And get this. I actually got to the bottom of the bottle on several of the products I tried! I'm a blogger. I almost never hit empty on anything.
What did this die hard junkie use until the last drop?
Skin Recovery Antioxidant Serum with Retinol
Skin Perfecting 8% AHA Gel Exfoliant
Resist 25% Vitamin C Spot Treatment
If you want smooth, spotless skin, you can't go wrong with those three! And I'm dying to try the Resist C15 Super Booster. Brighter, more firm skin? Yes, please!
In addition to what I was already using, I picked up the Resist Intensive Repair Cream because I wanted an eye cream and, at the time, Paula didn't make one.
So let's discuss that new eye cream...
Since the dawn of Paula's book, Don't Go To the Cosmetic Counter Without Me, she's been talking about how eye creams are hooey. That you don't need one, because it's all the same stuff and you are paying a premium for a smaller container. Then much to my surprise, earlier this month, Paula's Choice launched The Resist Anti-Aging Eye Cream! I haven't tried it, but she's given us what we wanted, so I say embrace it! Do you need it? Maybe, maybe not. But why spend $90 at Sephora on one that might work when you know this one will?
What have you bought more than once because you loved it so much?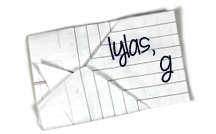 Find Kelly on
Google+
. Official
disclosure/disclaimer
statement can be found here.
Copyright 2009-2015, Gouldylox. All Rights Reserved.