This is a sponsored conversation written by me on behalf of MitoQ. The opinions and text are all mine.
The advancements the smarty science guys are making in the world of skincare is nothing short of amazing. For years, women smoothed Vaseline on their faces and got excited about not having dry skin. Today,
MitoQ
has figured out a way to literally recharge your cellular batteries (it's the mitochondria!) via some helpful antioxidants that work on a level not previously thought possible.
According to the company:
"MitoQ is a breakthrough antioxidant that protects mitochondria, our 'cellular batteries', the organelles inside our cells that power our energy. As we age, our mitochondria and antioxidant supplies start to decline; we cannot fight the damage to our skin and body from free radicals like we used to when we were younger. For the first time ever, we have found a way to deliver an antioxidant right to the mitochondria, where 90-95% of your cell's free radicals are generated."
I'm no scientist and I've not studied how mitochondria can be affected by antioxidants or the continuous onslaught of those annoying free radicals. But I did
try the product for several weeks
and my results are, well, interesting.
Let me start by saying that my skin is noticeably smoother.The fine lines around my cheeks are diminishing (but the periorbital ones have not yet started to retreat). My skin is noticeably more radiant. In fact, I've been getting actual compliments from strangers on my skin. My skin's firmness has also improved dramatically.
My skin is dramatically better. In a major way. It's like someone has turned on the radiance switch and my skin glows. I have no idea if the science behind this works as it says. But based on my own personal results, something is working. Something is working really, really well. I'm applying the serum twice per day, under my normal skincare. The serum is thin, lightweight, feels elegant and plays really nicely with the rest of my routine and makeup.
I don't really review supplements on Gouldylox because I have no idea what I'm talking about. I don't know how to measure the efficacy or any other benchmarks you may be interested in. But for what it's worth, MitoQ also has supplements that claim to do the same thing as the skincare, but on a grander scale. Since I started taking them about three weeks ago, I have noticed an extreme uptick in my energy levels. Nothing else has changed, so I have to assume it's because of the supplements.
I've asked some of my friends who are using
MitoQ
if they've seen similar results and the answer I've gotten most commonly (I swear)? "I ended up buying more of it after my review because it worked so well." That's not something I hear bloggers say very often. And you know what? I think I just might join them.
Begin your own
MitoQ adventure
by checking them out online and seeing what
others who've tried
it have to say. And if you are the type who wants to read more about the science,
check this out
. The supplements are about $60 per month, as is the skincare. Sign up for their newsletter and save 10% on your first order! Use code
FAB20 and you'll save 20%!
Have you tried this? Did you see the same kind of results? Tell us!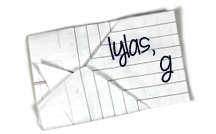 Find Kelly on
Google+
.
Official
disclosure/disclaimer
statement can be found here.
Copyright 2009-2015, Gouldylox. All Rights Reserved.
This is a sponsored conversation written by me on behalf of MitoQ. The opinions and text are all mine.