Sent for review. Contains affiliate links.
When your teeth are the slightest bit yellow, pinks and reds go wonky with a quickness and throw off your whole look. You know what I mean? Smooth, clean, bright teeth boost your confidence, even if you aren't worried about your lipstick.
I've tried quite a few kits and, of course, the best results have come from what I've purchased from a dentist. I still get some sensitivity from those kits, so I have only used them sparingly. Whitening strips all seem to kill my teeth with sensitivity for days. Granular polishes are terrible for your enamel (and probably for the water supply). So what's left?
I was sent the
Luster Premium White Pro Light Dental Whiten System
to check out and see if it delivered. Basically, you clean your teeth, swish some mouth wash, apply a serum to the teeth and stick a blue light in your mouth for 2 minutes.
Luster Premium White Pro Light Dental Whitening Kit
claims to whiten teeth quickly, with no enamel damage or tooth sensitivity. But is it too good to be true?
Much to my surprise--it totally works! And my sensitive teeth didn't experience any sensitivity, which is amazing. The packaging suggests if you haven't lightened in six months to follow their process ten times. I did exactly that and my teeth got lighter! Two complete shades lighter, to be exact. (According to the enclosed handy color chart!) Now, to be fair, my teeth were already pretty white. And now, they are two shades whiter. So on me, it's not overly dramatic, but I'm really happy!
But, and yes, there is a but, it's a little cumbersome. You have to rinse with mouthwash, apply the serum and then use the light every single to complete one cycle. So if you do this 10 times, the time suggested if you haven't whitened in six months, it's a lot of work. You swish, apply and wait for 2 minutes TEN TIMES. It took me a full episode of
Narcos
to get through 10 rounds of whitening.
So yes, this actually works. And it costs less than a box of whitening strips (some of the whitening strips, anyway). You're either going to need to spend a long time in the bathroom or need to bring a spittoon to the living room. Either way, whiter teeth are on the way for
$43.99
, assuming you're a patient person.
What do you use to whiten your teeth? Tell me what works for you!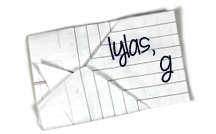 Find Kelly on
Google+
. Official
disclosure/disclaimer
statement can be found here.
Copyright 2009-2015, Gouldylox. All Rights Reserved.