Sent for review. Purchased by me. Contains affiliate links.
Question of the Week:
How do you maintain your brows? Tweeze, wax, thread, or do you go au naturel?
Right now, I'm tweezing them on my own and shaving them on my own. And you know what? With a little boost from a nicely shaped pencil like the new one from
Hourglass
or
NudeStix,
they look pretty great. (If you want a yellow toned blonde pencil, NudeStix is one of the few to have it!) Plus the shape of the pencil is everything!
ps- the
Nudestix Stylus Pencil has been such a hit at Sephora
, it's almost totally sold out. If you want to see what everyone is talking about, don't wait to buy it!
Phyrra
- shares the new
Makeup Geek Matte Eyeshadow Collection
. These are workhorse colors!
Prime Beauty
- loves the radiant glow she gets with
IT Cosmetics CC+ Radiance Ombre Blush
in Sugar Plum! ) (
OMG, YES!
)
we heart this
- We've lost our lipstick lovin' minds over
Buxom Big & Sexy Bold Gel Lipsticks
. We think you will too...
(These are pretty great. Like you might need several kind of great. I just wish the colors were bolder!)
Beautygeeks
-
Brow game simplified
. That is all. #genius #gimmethat #spring2016
(But it looks so big!)
Beauty Junkies Unite
- A $5.99 sulfate-free shampoo & conditioner worked wonders on Dilara's thick hair. You won't believe it when you see
which one it is
!
(I grew up using this brand every week. I'm not surprised!)
Blushing Noir
- The latest in waterlining! Check out swatches & a review of all 5 of the
Urban Decay 24/7 Waterline Eye Pencils
for Holiday 2015!
(My thoughts? Hated it. Returned it. Total garbage.)
EauMG
- Sometimes you just have to treat yourself...like with really fancy candles like
this one
from Belle Fleur.
Gouldylox
- You know all about
essences, cicaplast and cleanance
s, right? How we care for our skin is changing really, really fast! Catch up and get that glow!
My Beauty Bunny
- Seen and heard it all about contouring/strobing/highlighting but still not sure where to start? The
Youngblood Cosmetics Contour Palette
has it all and makes it easy!
(Loved it! Check out my review!)
My Newest Addiction
- If you are looking for some great nail polishes perfect for the autumn months then you need to see Laura's
Top 10 Nail Polish For Autumn
breakdown!
Nouveau Cheap
- Have you seen the new products that Maybelline is about to unleash for 2016? If not,
click right here
(that foundation applicator!).
(I'm testing something that launches on QVC next week and that applicator is kind of cool. It works best if you just roll it. )
(Wondering what the Lipstick League is? Find out here.)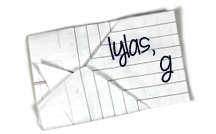 Find Kelly on
Google+
. Official
disclosure/disclaimer
statement can be found here.
Copyright 2009-2015, Gouldylox. All Rights Reserved.