Purchased by me. Contains affiliate links.
Advances in skincare are exploding right now. Eastern beauty is light years ahead of us--12 years, to be exact! New types of products are changing everything, so get ready to revamp your skincare.
Essences:
What:
Think of an essence as the really intense "base" you apply before the rest of your skincare. It's been an integral part of ritualistic beauty for centuries and the products and traditions have just become available in the US recently.
Why:
Essences break down the outer layer of skin, allowing your skincare to work harder. Skin looks instantly more dewy, plump and refreshed. And each essence adds its own little special skin care boost. Research shows it makes everything more effective.
How:
Essences are applied after washing, before you apply a serum. They are light, watery and sometimes have a slight slippery feel. These are extremely concentrated--never use a cotton ball! Just apply a bit into your palm. Then press it slightly with your other hand to activate the ingredients and press it into your skin. Let that settle in for a few moments and then apply the rest of your skincare.
Try: Kiehl's Iris Extract Activating Treatment Essence. $45 , Shiseido Eudermine Revitalizing Essence. $56, SK-II Cellumination Aurabright Illuminating Essence. $160.
Eau Thermal Avene Cleanance Expert:
What:
This is a new way to treat acne. Initial studies show 64 % of testers saw a reduction in acne, with next to no irritation.
Why:
This product changes how your skin produces oil. It just might change everything about acne.
How:
Eau Thermal Avene Cleanance Expert
stops your skin from producing too much oil. And then, like a one two combo, if acne-causing bacteria does reach your pores, one of the key ingredients instantly kills the bacteria and stops your zit in it's tracks.
Try:
Grab it from
reputable sellers on Amazon
for about
$36
(or less). It's also available at
CVS/Pharmacy
stores.
La Roche-Posay Cicaplast
What: La Roche-Posay Cicaplast
is a topical that speeds up cell repair. Scrapes, cuts, irritations and cuticles heal quickly. Like really, really quickly.
Why:
Keep it on hand for any irritations, accidents or after minor dermal procedures. This also helps speed up cuticle disasters, which is kind of amazing.
How
: The use of three minerals help speed up the skin's ability to heal. These minerals also help the skin's cells to grow in a healthy environment, with little scarring or damage. It also soothes the skin and stops that itching or tight feeling.
Try:
Pick this up at select
CVS/Pharmacy
stores or
reputable Amazon
sellers for around
$25
.
V-Shaping Serums
What:
V-Shaping serums have been a staple of Korean beauty for a long time. Who doesn't want to look less droopy and more defined?
Why:
Korean women value having a smaller face, with more defined contours and the V-shape serums and tools are meant to help accomplish just that.
How
: Firming and lifting agents give the skin a temporary lifted look. And if you apply your serum using
this method
, you'll also experience some lymphatic drainage, which means the actual tissue is leaner and less puffy.
Try:
My favorite so far is the
Lumene Time Freeze Instant Lift V-Shaping Serum
. I've been calling it a bra for your face and I'm not kidding. My skin is definitely more firm. I'm not sure the serum is lifting the skin (that seems like a lofty claim), but my skin is definitely more firmed and defined.
$29
at
CVS/Pharmacy
.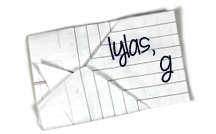 Find Kelly on
Google+
. Official
disclosure/disclaimer
statement can be found here.
Copyright 2009-2015, Gouldylox. All Rights Reserved.