Sent for review. Contains affiliate links.
My hair is dry. It was dry before I went blond and has only gotten more dry and damaged since ditching the red. Sulfate-free shampoos that work without over drying the hair aren't always easy to find. And ones that actually hydrate the hair deeply? While I know they exist, the really good ones seem like unicorns to me.
The new
Sulfate-Free Super Hydrate Shampoo
from Enjoy not only cleanses very gently, it maintains the perfect pH balance for color-treated hair while hydrating. You don't need much to cleanse your hair, so the products go farther than usual. This shampoo includes keratin amino acids, tamarind extract and silk proteins to boost hydration levels in thirsty hair. No frizz, no buildup. Just shiny, bouncy, healthier-looking hair after one use. I discovered my kitten playing with my bottle of this shampoo--and more than half went down the drain. I'm so bummed, because this shampoo was staying in my shower after the review!
Obviously, you'll want to make sure you use an excellent conditioner post-cleanse, so don't slack. The matching
Sulfate-Free Hydrating Conditioner
contains keratin amino acids, pea peptides, silk proteins and green tea extract to help restore shine and hydration to really parched locks. This is amazing. And getting your hair's pH level in check is key to finally getting healthy hair.
Need even more? The new
Luxury Mask from Enjoy
is one of the richest hair masks I've tried. It's packed with pea peptides, allantoin, shea butter, panthenol and cocoa seed butter. Plus, it maintains the hair's pH level. Hair is left amazingly soft and incredibly shiny. Plus it comes with a great little comb to make sure it's distributed throughout the hair.
If you've got damaged hair, this works actual wonders!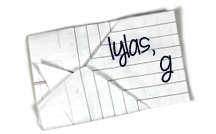 Find Kelly on
Google+
. Official
disclosure/disclaimer
statement can be found here.
Copyright 2009-2015, Gouldylox. All Rights Reserved.