Sent for review. Contains affiliate links.
I know it's a little early, but according to Ginger Zee, this winter is going to come on hard and fast. So buckle up, Buttercup.
This Duo Is The Best For Winter Skin.
I don't even have to say anything else. This is more of a mic drop situation. It's just that good and the combo together exceeds anything I can say about it. It exfoliates without dangerous microbeads. so don't worry about killing the fishies. It smooths and hydrates instantly. Here's what I'm talking about...
The
Righteous Butter
contains S&G's signature Pink fragrance, which is made up of fresh bergamot, mandarin, rose, jasmine, peach, strawberry, and soft musk & amber base notes. Pretty, right? And the Moisture Trap Matrix ensures that your skin stays soft and silky for hours and hours. No itchy skin here!
Flake Away
will remove the dead skin and make your skin glow. No microbeads, just good old sugar and peach seed powder. You'll wonder why you haven't been using this forever and you'll be hard pressed to change your mind. I've been using both for several months and I'm in love. IN. LOVE.
These are $15 each and are the softest, sweetest way to sexy skin.
Just try it already. Trust me.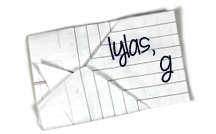 Find Kelly on
Google+
. Official
disclosure/disclaimer
statement can be found here.
Copyright 2009-2015, Gouldylox. All Rights Reserved.