I bought this. Sent for review.
Sleek Makeup is killing it. The colors, the wear, the blend-ability...it's so good. And the liners and cream blushes are on my must-have list for fall.
I grabbed this quad to see if I could find a way to mimic the blues I'm seeing everywhere--without going nuts and dropping coin on something I'll only use sparingly.
The Midnight Blues Quad includes three shadows and one cream eyeliner.
Dream a Little Dream is a sparkly medium sea blue that goes on lighter than expected without a primer.
Deep Sky is exactly that. The color of the sky when it fades from sky blue to inky blue.
Smoke Lightening is a lighter silvery gray that isn't as dramatic as it looks in the pan.
High Octave is a denim blue cream liner. For this look, I used the pencil, Eau La La Liner in Moon Blue. It's similar in color, but the pencil wears almost perfectly on the inner rim. I'm getting about 8 hours of perfection on my inner rim. I haven't found anything that works better (I haven't tried the new UD, but Eau La La is lovely).
I'm going to be using this way more than I thought. My co-workers are used to me coming to work, wearing all kinds of makeup and hair and no one bats an eye. However, this look got the best response out of anything I've worn in the last six months. Seriously!
To get the look, I applied a base shadow all over in a shimmery nude. I applied a tiny bit of Smoke Lightening in the outer corner. Just a tiny bit.
Next, I added a little bit of Dream a Little in a light wash throughout the crease.
I popped the outer corner with a touch of Deep Sky.
I lined the top and inner rim using the Moon Blue pencil liner.
I finished with mascara on the top and bottom.
Grab the
Midnight Blues Quad
for $8.99 and the
Eau La La liner
for $7.49.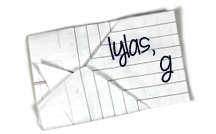 Find Kelly on
Google+
. Official
disclosure/disclaimer
statement can be found here.
Copyright 2009-2015, Gouldylox. All Rights Reserved.