I bought this.
I'll just start by saying that I love these. When I purchased them, I assumed they contained some of that signature RoC magic. They don't really contain the kind of magic I expected, but they are pretty awesome nonetheless.
The cleansing formula is fairly standard, with a few good cleansers. Throw in a touch of glycerin, a few preservatives and a pH balance-er and you've got a really effective cleanser. But the magic comes completely from the disks themselves.
These disks are thick. I mean THICK. One side has more texture and the other is smooth. You can use the smooth side around your eyes and the more textured side to really exfoliate the t-zone.
RoC Scrubbing Disks
do amazing work at actually cleaning the skin. My skin feels smooth and soft after I wash. For $10, these beat any other cleansing cloth I've tried. Grab them at
CVS/Pharmacy
and be sure to use your
ExtraRewards card to get ExtraBucks
!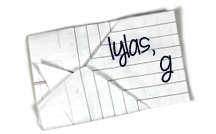 Find Kelly on
Google+
. Official
disclosure/disclaimer
statement can be found here.
Copyright 2009-2015, Gouldylox. All Rights Reserved.