Question of the Week:
What's your favorite body moisturizer?
Right now, I'm loving the
Jergens Wet Skin with Monoi oil
so much I asked Eau MG to give me a fragrance that smelled just like it. It hydrates well and it makes skin feel amazing. Now if I could only do something about these *$#% bug bites on the bottom of my feet....
Gouldylox Reviews
- You know you want to
win a Louis Vuitton bag from Roux
. Check out how I shifted my haircolor twice in one morning with no damage, and then score coupons and maybe a really nice purse!
My Beauty Bunny
- Viva Miss Vegas! We've got an in-depth look at
Too Faced's Vegas Nay Stardust Palette
including a complete review and tutorial.
My Newest Addiction
- Laura shares a few of her favorites from the
MAC Haute Dog
collection. Warning there is TAUPE EYESHADOW and BERRY LIPS involved. YASSSSS!
Nouveau Cheap
- If you're all about wearable--yet fun--colors for fall, allow me to direct your attention to the new
ColourPop Forever Freshman and Back to Cool Sets
.
Olive & Ivy
-
This
has become my ultimate number-one "must carry at all times" product... can you guess what it is?
Prime Beauty
- is loving the rich fall shades in
Laura Geller's Italian Garden Collection
. She's sure you will too!
we heart this
- keep the summer vibes flowing and dry skin at bay with
Glossier Coconut Balm Dotcom
.
Beautygeeks
- recently found herself telling people all about
the best healing balm she can't live without
; you should know about it too.
(Honestly, everything by this brand is amazing.)
Blushing Noir
- What to do with all of those NARS products? There's a PRO Palette for that!
Check out the review and swatches here
.
(I'm so jealous. SO. JEALOUS.)
EauMG
- tries a natural, indie perfume that smells exactly like
candied ginger
! It's a perfect fragrance for autumn.
(Wondering what the Lipstick League is? Find out here.)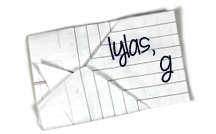 Find Kelly on
Google+
. Official
disclosure/disclaimer
statement can be found here.
Copyright 2009-2015, Gouldylox. All Rights Reserved.