This post is sponsored by Cetaphil®. All thoughts and opinions are my own.
Growing up, my dermatologist always suggested I use Cetaphil. (Especially after we said we weren't spending all of that money on things that might work, right Mom?*) I had really dry skin, with those "curse of the Irish" red bumps on my arms and knees. I didn't have acne and my skin didn't react oddly to much of anything. While my friends were using Cetaphil for their sensitive skin, I was using it for my very dry skin.
It just works for everyone
.
And while
Cetaphil
isn't the cure for keratosis pilaris (is anything, really?), it's great for so many other things. I keep it handy to remove makeup in a pinch. You don't even need water! Just apply to your face, massage your skin and lashes and remove the excess with a towel or cloth. Your skin will look fresh and feel soft, like a baby! And on days when my skin feels raw from too much surf, sand and wind, Cetaphil is gentle enough to cleanse my skin without further irritating my face.
Cetaphil recently launched
Gentle Skin Cleansing Cloths
that contain the same goodness in traditional Cetaphil, but in an on-the-go packet that will keep you feeling clean and fresh, no matter where you go.
I like to give these to my husband to keep in the car. It's perfect for freshening up whenever he feels like it (guys don't like to feel sticky or dirty either, you know!).
With fall approaching and winter on the way, keeping your skin comfy is key. Picking a proven
Moisturizing Cream
will prevent the dreaded feeling of tight skin under skinny jeans. (Is anything worse? Getting comfy is impossible!) Here's the deal. Glycerin and Almond Oil work to hydrate the skin. They just do.
Sometimes, sticking to the basics is the best thing for your skin (and your wallet). And since there is no heavy fragrance (or any!) it's not going to bug your skin or your sniffer. And those skinny jeans will finally feel as good as they look!
Grab some for yourself
. It's always a good idea to keep such a staple on hand. This winter is going to be a rough one. You'll want to be prepared to pamper your delicate dermis so you can truly love the skin you're in.
* When my mom took me to my first dermatology appointment, I swear to Aphrodite the derm looked at my dry skin and said, "Do you have insurance? Are you willing to use it? I can suggest several prescriptions that might work. Or you could just try Cetaphil." If memory serves, we did get something for the bumps on my arms (didn't work) and bought a bunch of Cetaphil.
This post is sponsored by Cetaphil®. All thoughts and opinions are my own.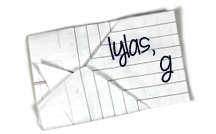 Find Kelly on
Google+
. Official
disclosure/disclaimer
statement can be found here.
Copyright 2009-2015, Gouldylox. All Rights Reserved.